Building Automation
The solution for greater comfort, efficiency and sustainability
Digital technology, networks and intelligent systems and devices are making ever-greater inroads into our everyday lives.
The next logical step is for these trends to enhance the buildings in which we work, shop or go for appointments or services.
The owners and operators of commercial buildings are naturally also devoting thought to topics such as resource conservation, urbanization and the steadily growing wish for better safety and security. It's therefore good news that our building automation experts are so skillful at inventing and implementing clever solutions to meet all of these needs.
How can I benefit from building automation?
Modern building automation systems ensure that buildings think in a networked way. Optimally designed, users and operators profit from these advantages:
Cost-effectiveness
You optimize operation of your building and benefit from cost savings.
Sustainability
You conserve resources and make your building greener.
Comfort
You're enabled to offer users a modern, attractive, and pleasant environment.
Security and safety
You can protect your building better from intruders, fire, theft, damage and many other risks and hazards.
A smart approach
Surveillance, control, regulation and optimization bundled in a single all-embracing system. Digitization and the Internet of Things are opening up exciting new prospects.
State-of-the-art technologies are now letting operators and users directly interact with buildings. This is paving the way for novel technological solutions to meet our needs.
Building automation facts
What exactly is meant by building automation?
What does building automation control?
For which industries does building automation work best?
How does building automation work?
Setting new standards
It is still a fairly young field, but building automation has a fascinating history. Its evolution has been strongly shaped by new technologies and rapid adaptations. Here you'll find a retrospect, lessons learned by doing, and exciting prospects for the years ahead.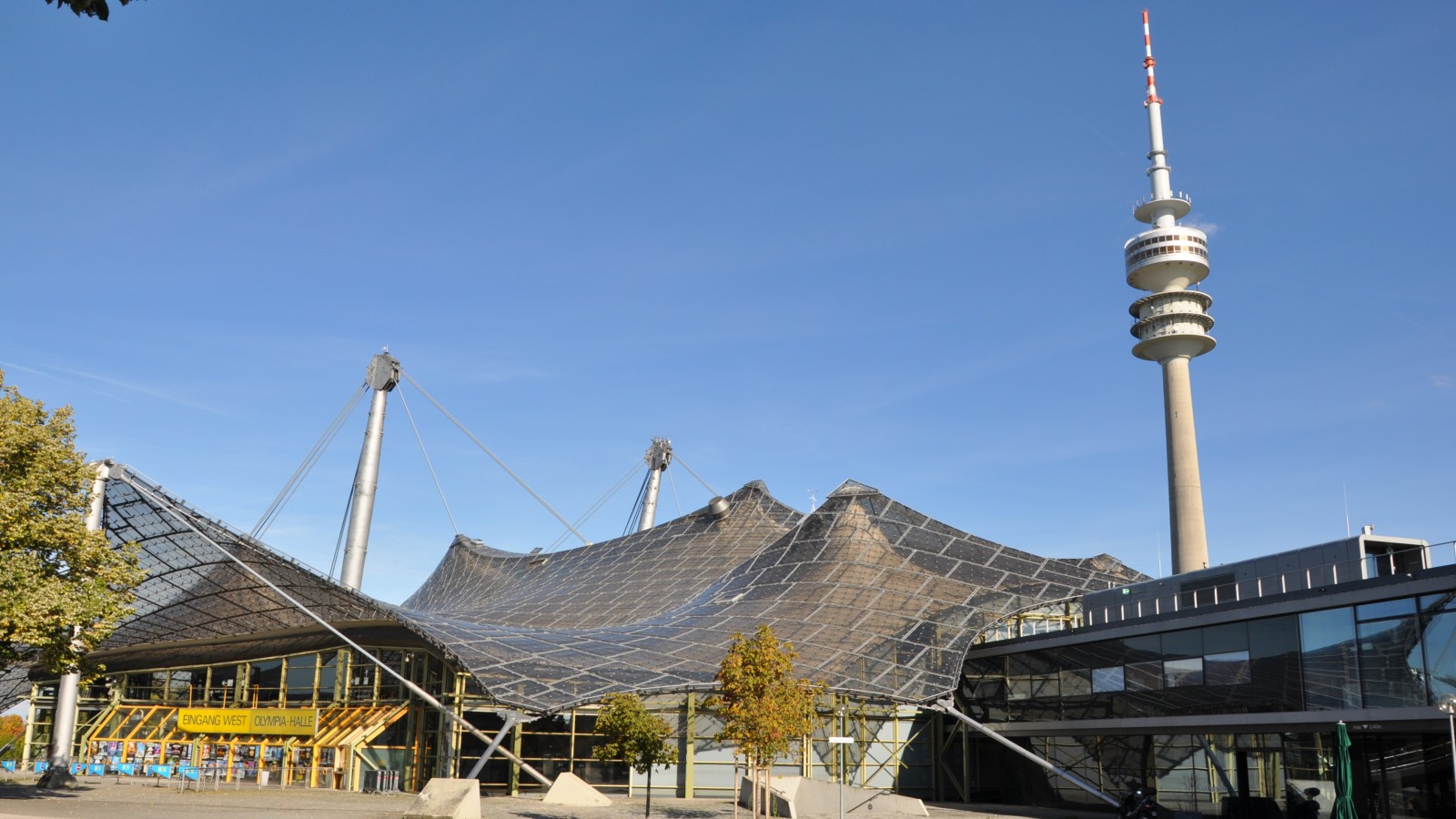 Since it was built for the 1972 Olympic Games, Munich's largest indoor venue has hosted some 3,000 events attended by a total of around 30 million spectators. These days, however, concerts, business events, and athletic competitions require technical systems that are lightyears beyond what was standard half a century ago. So it was high time to modernize this unique building with new automation systems to support the hall's diverse uses.
The new building automation solution has thoroughly improved operation of the Olympic Hall. Its safety and security have improved while its cost-effectiveness and efficiency have soared. To accomplish this, its technology was brought up to the level of current standards. The systems for security, energy supply, fire detection and response, and air conditioning, among others, were modernized with intelligent control strategies and integrated automation. This has made it possible for much of the original equipment to continue operating. It was even possible to continue using the hall during the project, which was cleverly planned and implemented to avoid interruptions.
Learn more about how we partner with our customers
We develop, supply and install integrated, state-of-the-art building automation solutions from A to Z in Europe and, in collaboration with our subsidiaries, Bosch Building Automation GmbH and Climatec, we develop, supply and install, also in the USA.
You too can benefit from our comprehensive competence and experience, 360° approach to every project, and strong partners. We've proven our capabilities with a long roster of successfully implemented projects.