Building Automation
The solution for greater comfort, efficiency and sustainability
Digital technology, networks and intelligent systems and devices are making ever-greater inroads into our everyday lives.
The next logical step is for these trends to enhance the buildings in which we work, shop or go for appointments or services.
The owners and operators of commercial buildings are naturally also devoting thought to topics such as resource conservation, urbanization and the steadily growing wish for better safety and security. It's therefore good news that our building automation experts are so skillful at inventing and implementing clever solutions to meet all of these needs.
How can I benefit from building automation?
Modern building automation systems ensure that buildings think in a networked way. Optimally designed, users and operators profit from these advantages:
Cost-effectiveness
You optimize operation of your building and benefit from cost savings.
Sustainability
You conserve resources and make your building greener.
Comfort
You're enabled to offer users a modern, attractive, and pleasant environment.
Security and safety
You can protect your building better from intruders, fire, theft, damage and many other risks and hazards.
A smart approach
Surveillance, control, regulation and optimization bundled in a single all-embracing system. Digitization and the Internet of Things are opening up exciting new prospects.
State-of-the-art technologies are now letting operators and users directly interact with buildings. This is paving the way for novel technological solutions to meet our needs.
Building automation facts
What exactly is meant by building automation?
Building automation involves installing automated systems for controlling, regulating, monitoring and optimizing conditions and facilities. A key component of facility management, its goals are to save costs for energy and operation, automatically control functions according to predefined parameters while also making it simpler to operate and monitor of all of these functions. All of a building's sensors, actuators, controls and other technical systems and units are networked with one another. Processes can be grouped in scenarios to enable intelligent, optimized interplay of the various components involved.
What does building automation control?
Not only the seasons of the year, but also the number of persons present, how a given building is used, and many other factors can make it necessary to constantly make a vast number of adjustments. All this would exceed human capabilities. But luckily it's a simple matter for automated systems. Scenarios are defined to intelligently automate any or all of the following for an entire building and/or in even greater detail for each individual room:
Heating, ventilation and air conditioning (HVAC), air quality

Lighting

Sun blinds

Occupancy sensing

Equipment for controlling electric power and other systems

Capture of consumption data (heat, natural gas, electric power, water)

Automatic control of multimedia systems and equipment

Integration of safety and security systems: access control, fire protection, video monitoring, robbery detection, doors and windows

Remote monitoring and control
For which industries does building automation work best?
All commercial and public buildings can benefit from the advantages of a building automation solution. Many of them are today hardly imaginable without automation as the technological heart of the building. Office and administrative buildings, shopping centers, event venues or sports arenas, airports, hospitals and clinics, schools and universities, industrial and commercial premises - whenever efficiency, security and comfort need to be increased, a building automation system helps. Today, new buildings are planned right away with intelligent automation solutions, but it is also possible to convert previously "dumb" existing buildings into intelligent smart buildings.
How does building automation work?
In a nutshell, all of a building's technical systems and components are tightly controlled. They are integrated in a single, unified system with the processes that are desired or needed at any given time being bundled in scenarios.
Building automation systems comprise four levels.
The field level is the foundation of every such system. Its sensors capture data from all components and subsystems that need to be regulated and controlled.
The captured information is appropriately converted and then sent via a bus network or conventional cables to controllers in the automation level. This level controls, regulates and monitors the building's systems and equipment based on parameters prescribed by the management level. Here software has the job of implementing higher-level control and optimization algorithms, in addition to running, visualizing and monitoring processes. Going further, as networking of multiple buildings becomes more common, the role of the cloud is increasing in importance.
Setting new standards
It is still a fairly young field, but building automation has a fascinating history. Its evolution has been strongly shaped by new technologies and rapid adaptations. Here you'll find a retrospect, lessons learned by doing, and exciting prospects for the years ahead.
Building automation in practice
Olympic Hall: Munich's best-known event venue gets a technical overall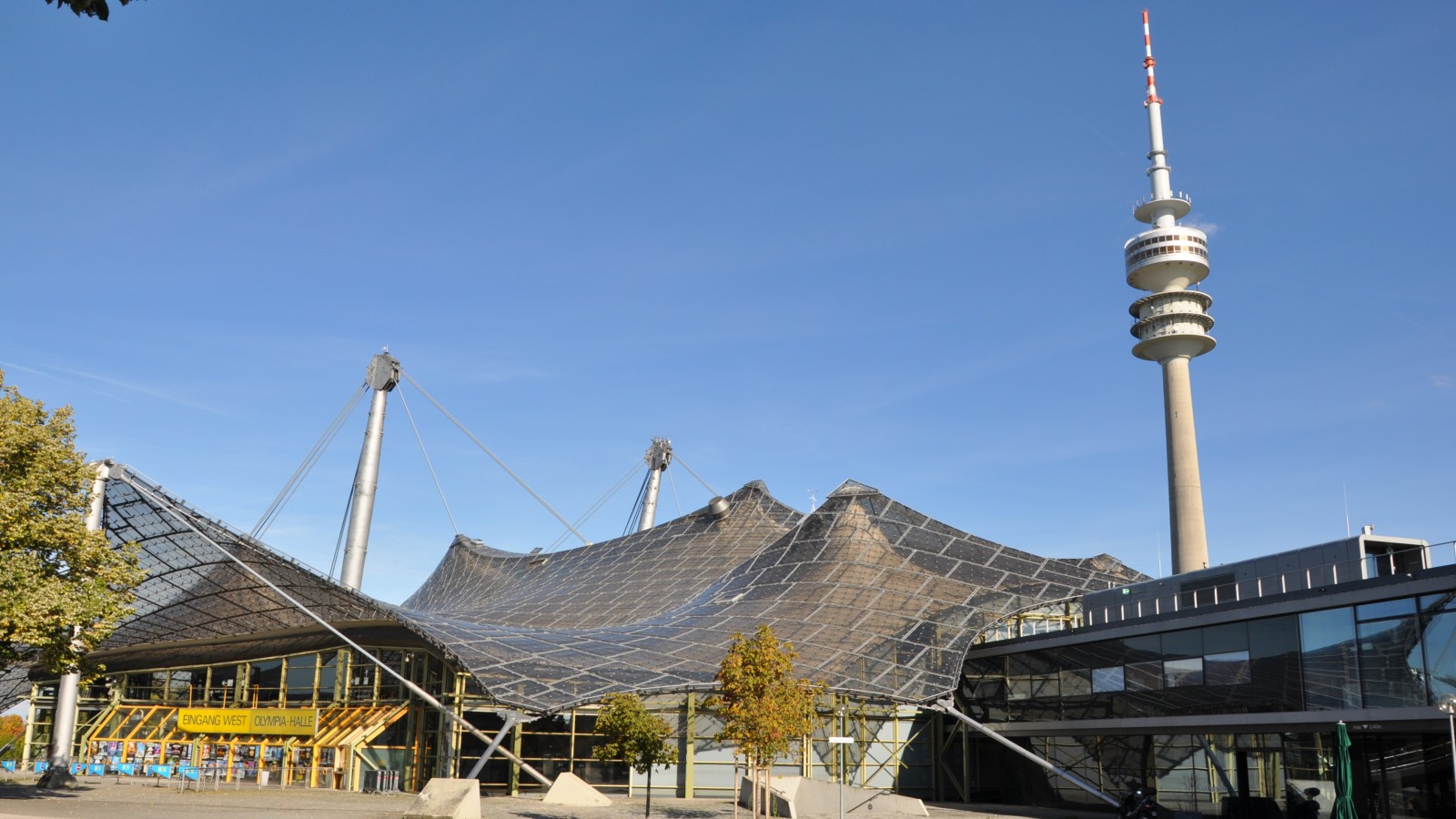 Since it was built for the 1972 Olympic Games, Munich's largest indoor venue has hosted some 3,000 events attended by a total of around 30 million spectators. These days, however, concerts, business events, and athletic competitions require technical systems that are lightyears beyond what was standard half a century ago. So it was high time to modernize this unique building with new automation systems to support the hall's diverse uses.
The new building automation solution has thoroughly improved operation of the Olympic Hall. Its safety and security have improved while its cost-effectiveness and efficiency have soared. To accomplish this, its technology was brought up to the level of current standards. The systems for security, energy supply, fire detection and response, and air conditioning, among others, were modernized with intelligent control strategies and integrated automation. This has made it possible for much of the original equipment to continue operating. It was even possible to continue using the hall during the project, which was cleverly planned and implemented to avoid interruptions.
Learn more about how we partner with our customers
In collaboration with our subsidiaries, GFR and Climatec, we develop, supply and install integrated, state-of-the-art building automation solutions from A to Z in Europe and the USA.
You too can benefit from our comprehensive competence and experience, 360° approach to every project, and strong partners. We've proven our capabilities with a long roster of successfully implemented projects.