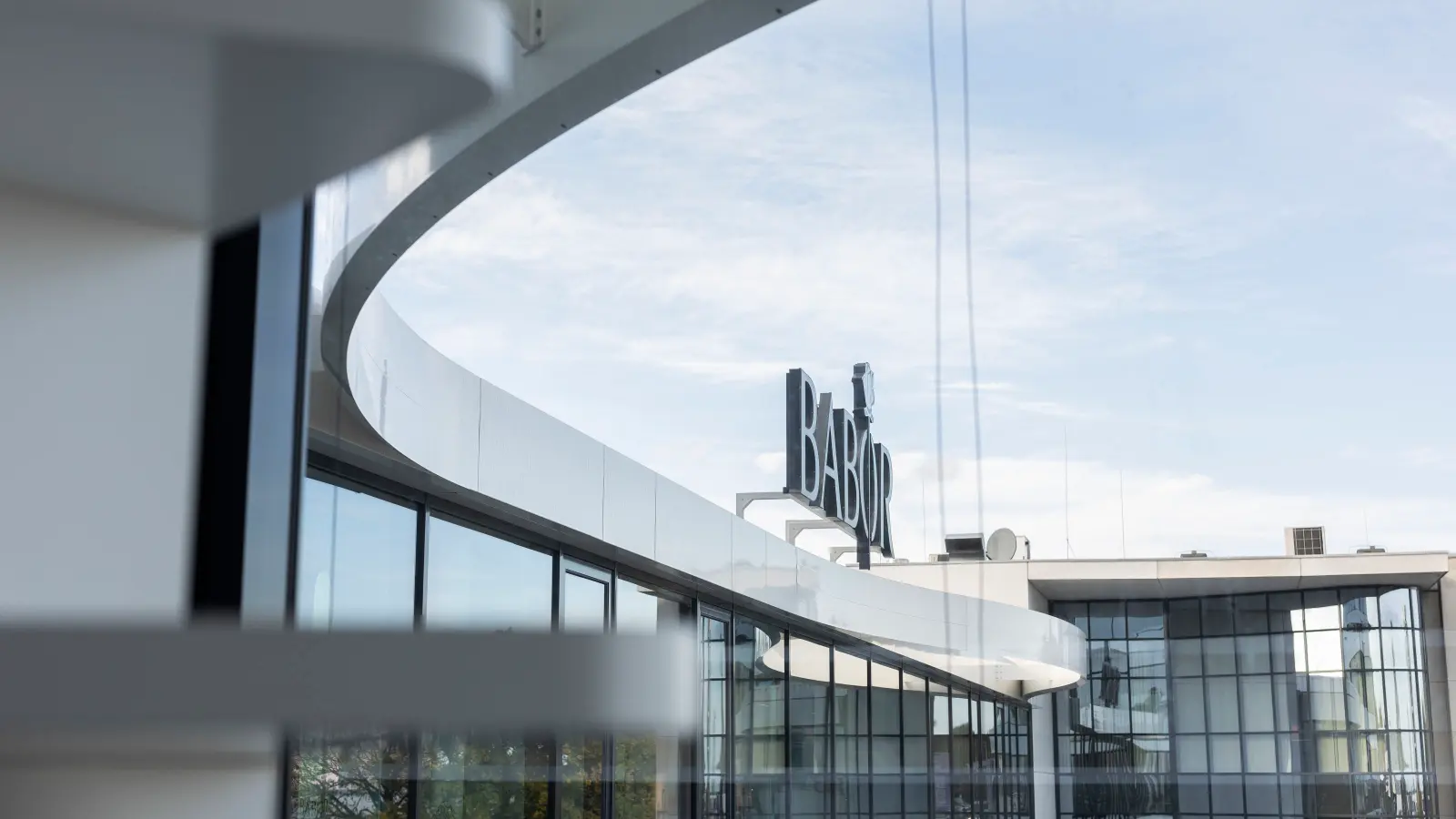 The cosmetics company sought and achieved a futuristic design, cutting-edge workstation and sustainability standards – and a fully connected solution from Bosch.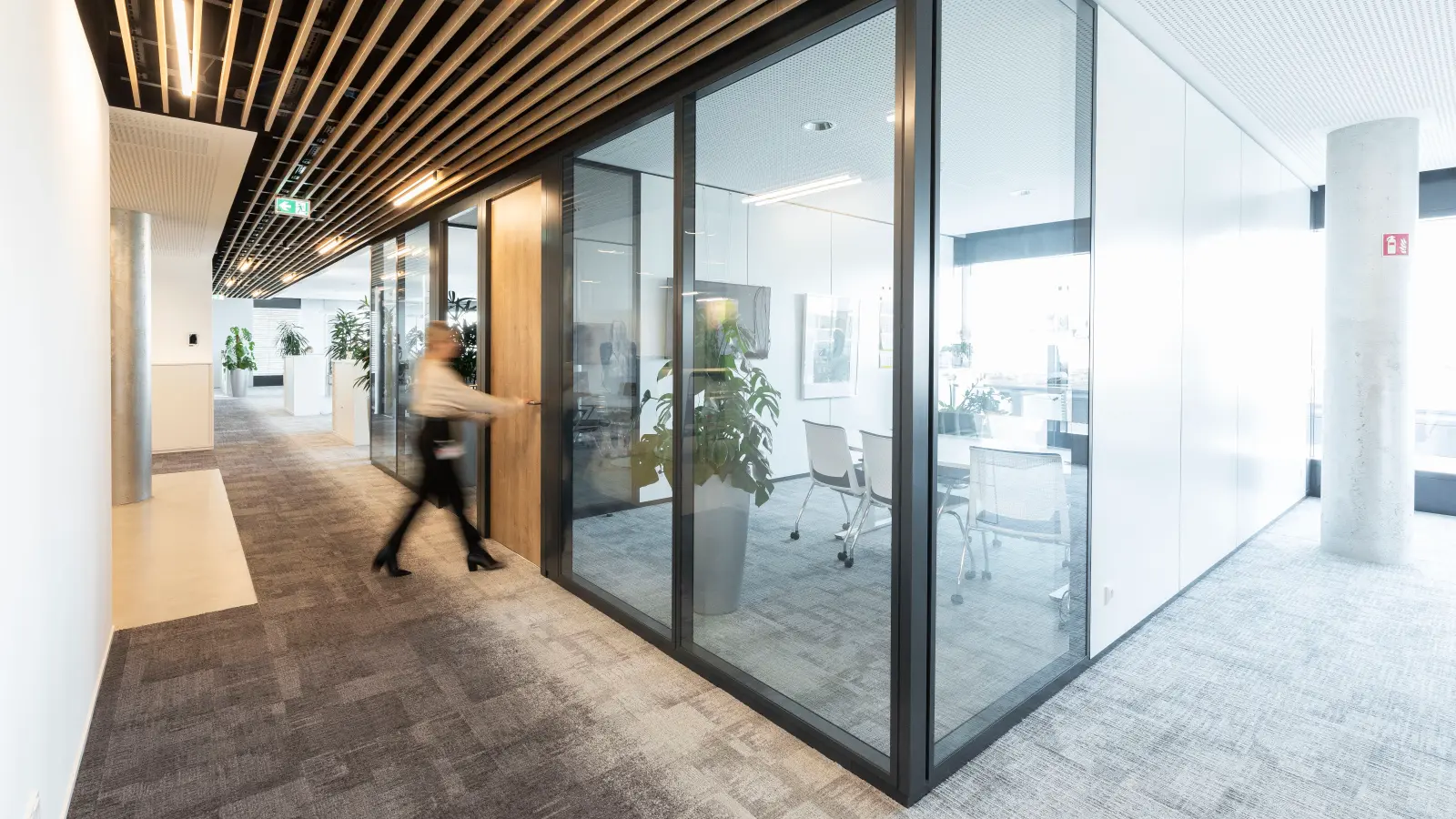 Take a deep breath, feel the sun on your face, and gaze out into the distance.
We are at the highest observation point in Aachen – the penthouse of "The Curve", the new headquarters of the BABOR cosmetics company. Surrounded by highly modern lounge furnishings, we are enjoying a panoramic view out over the imperial city.
BABOR's delight in beauty and quality can be felt everywhere: flowers on wall tiles from the company's previous training center adorn the makeup instruction room, new offices feature inviting open-space workstations, and a sumptuous bouquet of gladiolas greets us in a reception area suffused with natural light. Since opening in March 2019, "The Curve" is BABOR's new calling card. Thanks in part to a customized and fully connected security solution from Bosch.
Tradition meets innovation
Founded in 1956 by Dr. Michael Babor, BABOR is one of the most familiar names in the cosmetics sector worldwide. Although currently represented in more than 70 countries, its high-grade products continue to be developed and produced in Aachen. Around 450 staff members work on research, development, production, marketing, and logistics at the headquarters. "As a premium cosmetics producer we clearly also need exceptionally high qualit y in our site security," says Dirk Leßmann, BABOR's Director Plant Management. "We invested more than €20 million in the new building and in intelligent connections to the existing facilities. For a project of this size we needed someone we could rely upon 100% and who would also always be thinking a step ahead. With Bosch we found exactly the partner we wanted."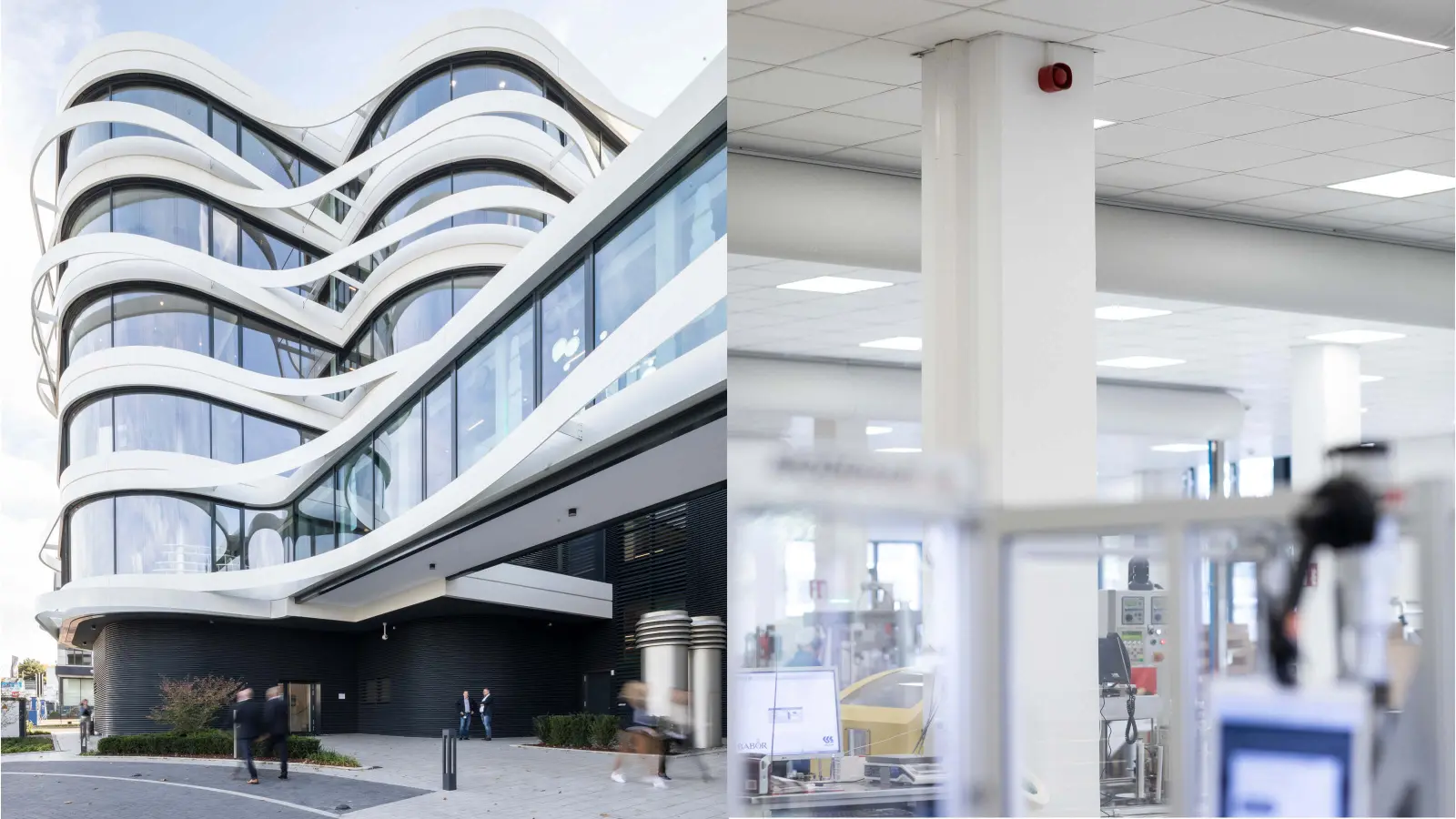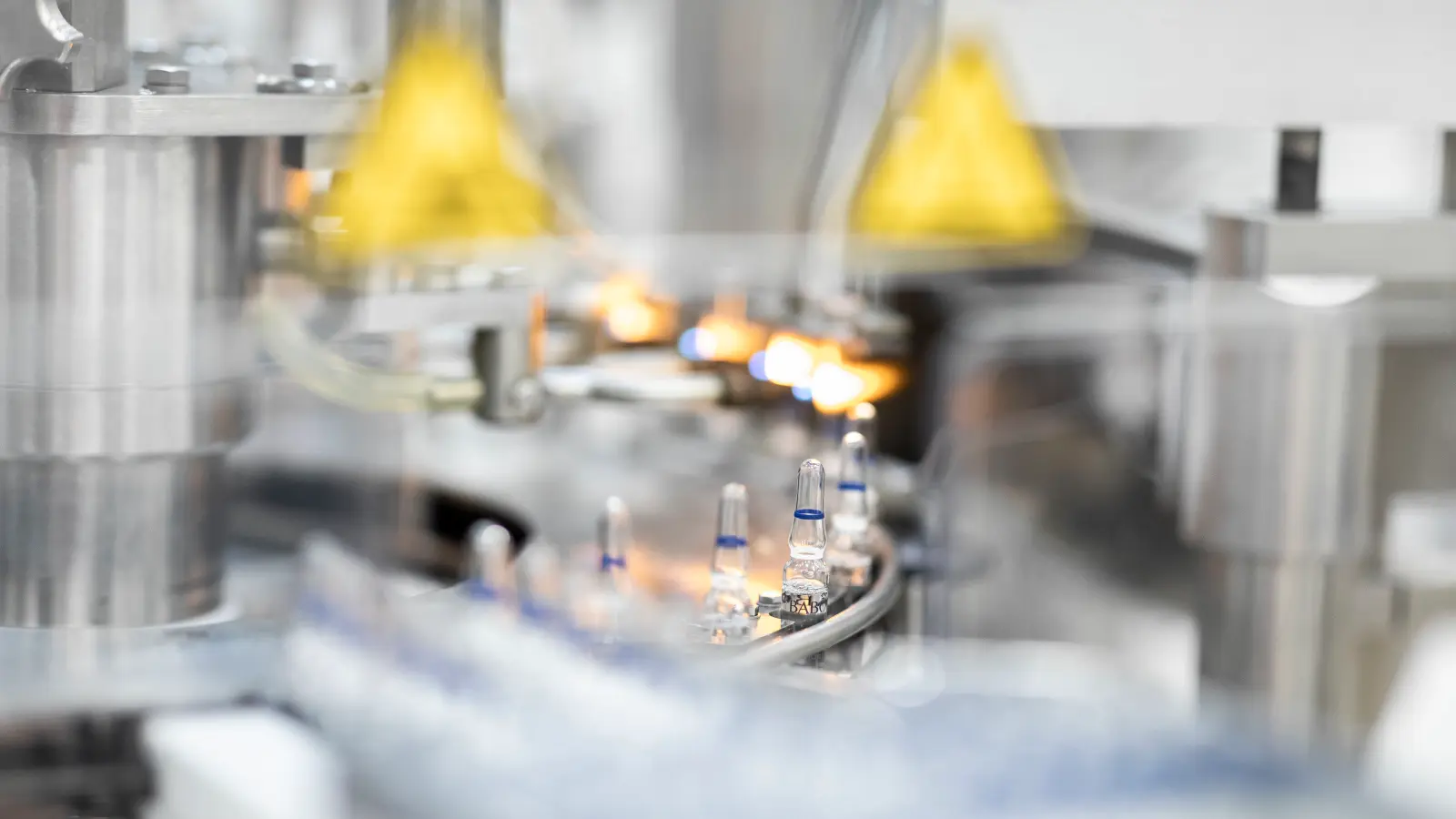 Secure and discreet
The futuristic complex now connects the previous administrative wing with the production and logistics halls, and has the space for 150 new office spaces and an expanded shipping department.
With its curved visuals and more than 5,000 square meters of floor space, The Curve posed some challenges to security. Hundreds of employees, cosmeticians, customers, and visitor groups enter the building every day.
The company makes more than 50 million beauty ampoules a year, and a total of nearly 150 million filled products.
Efficient control through Building Integration System (BIS)
"To protect the people in the building as well as our products we have to ensure the highest level of security around the clock," says Leßmann. "Yet at the same time, no one should feel troubled by the requisite technical systems." As BABOR Division Manager Engineering Department / Facility Management Reinhold Stenten adds, "Employee satisfaction is crucial to our company's success – which makes intelligent building security a major prerequisite."
The first step taken by Bosch was to develop a smart safety and security concept – customized to meet BABOR's needs and organizational qualities. The overall solution includes fire and intrusion alarm systems, time and access control, video surveillance, perimeter protection, an ID card generation system, and both visitor and parking management systems. "All the building areas and solutions are intelligently connected. All the data for the technical and security systems flow into the Building Integration System (BIS) so our personnel can monitor and control them easily and efficiently," explains Uwe B. Herrmann, Sales Manager for Bosch.
Creation of a homogeneous system landscape
The Bosch experts then modernized the security equipment in the old building areas in order to create a homogeneous system landscape, extend the connected solution's added value to all the facilities, and ensure a future-oriented state of technology.
The technology is integrated unobtrusively into the building. "Aesthetic cosmetics need aesthetic technologies," notes Leßmann. "And 'The Curve' represents the BABOR brand – it's our calling card." With great attention to detail, sensors were positioned between the wooden slats in offices, fire detectors and ceiling colors were matched, and modern RFID readers with glass surfaces were integrated into the interior in pleasing ways.
Perimeter protection is also based on the latest technology. "We used intelligent video and sensor systems to create a virtual fence that completely surrounds all the buildings. That lets us maintain the company's philosophy of openness despite the heterogeneous structure of the site," adds Herrmann in describing the complex solution.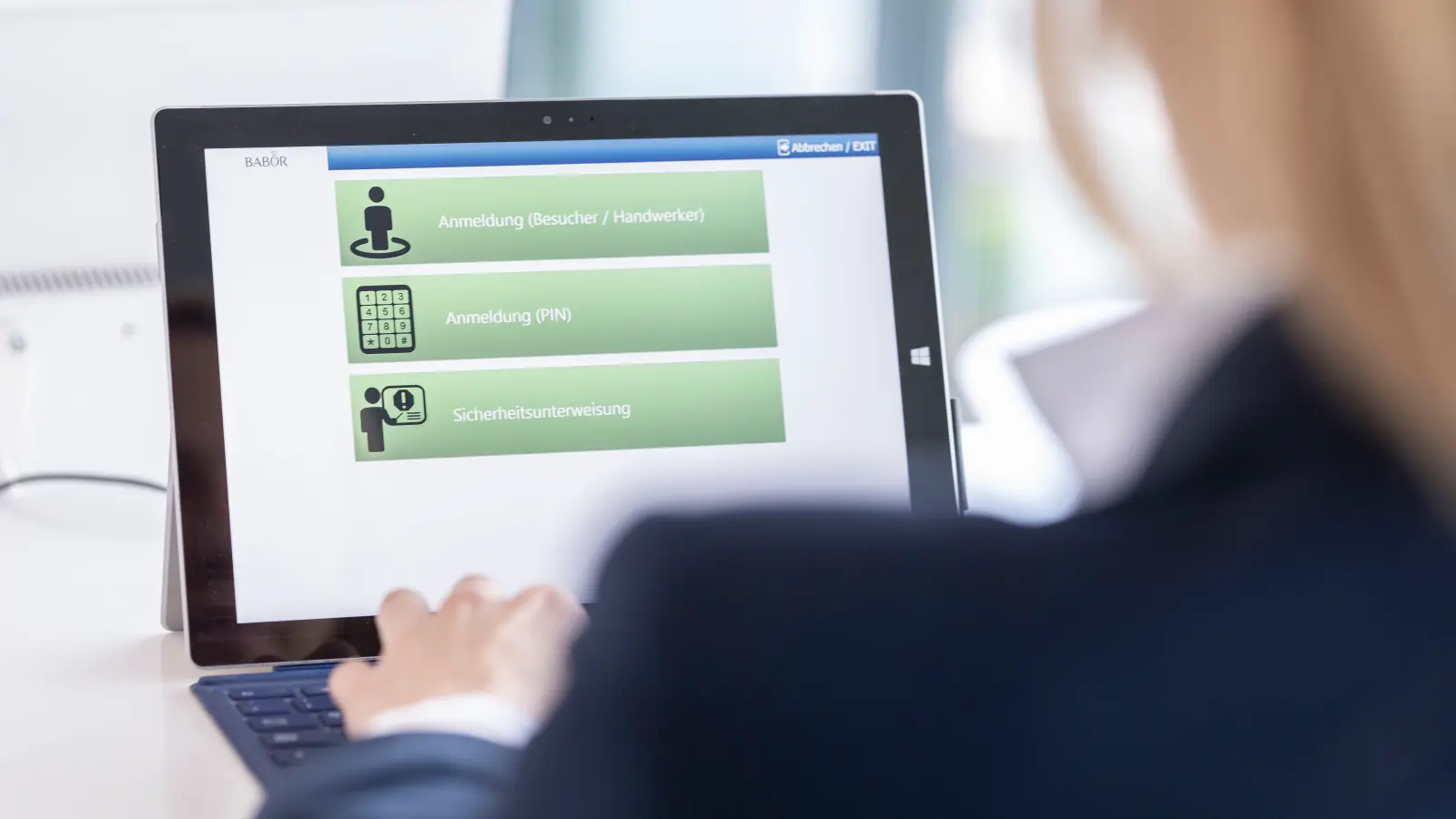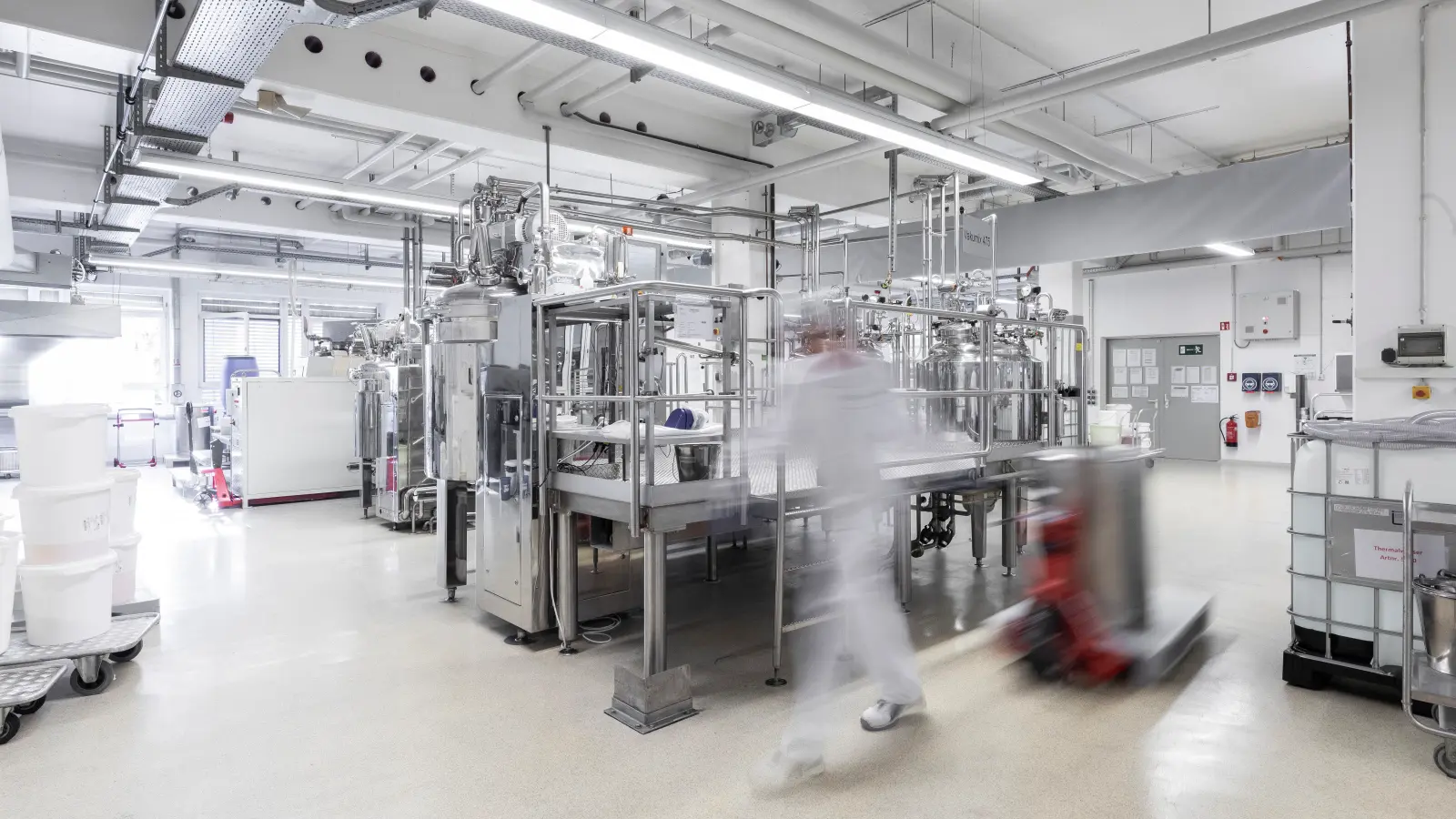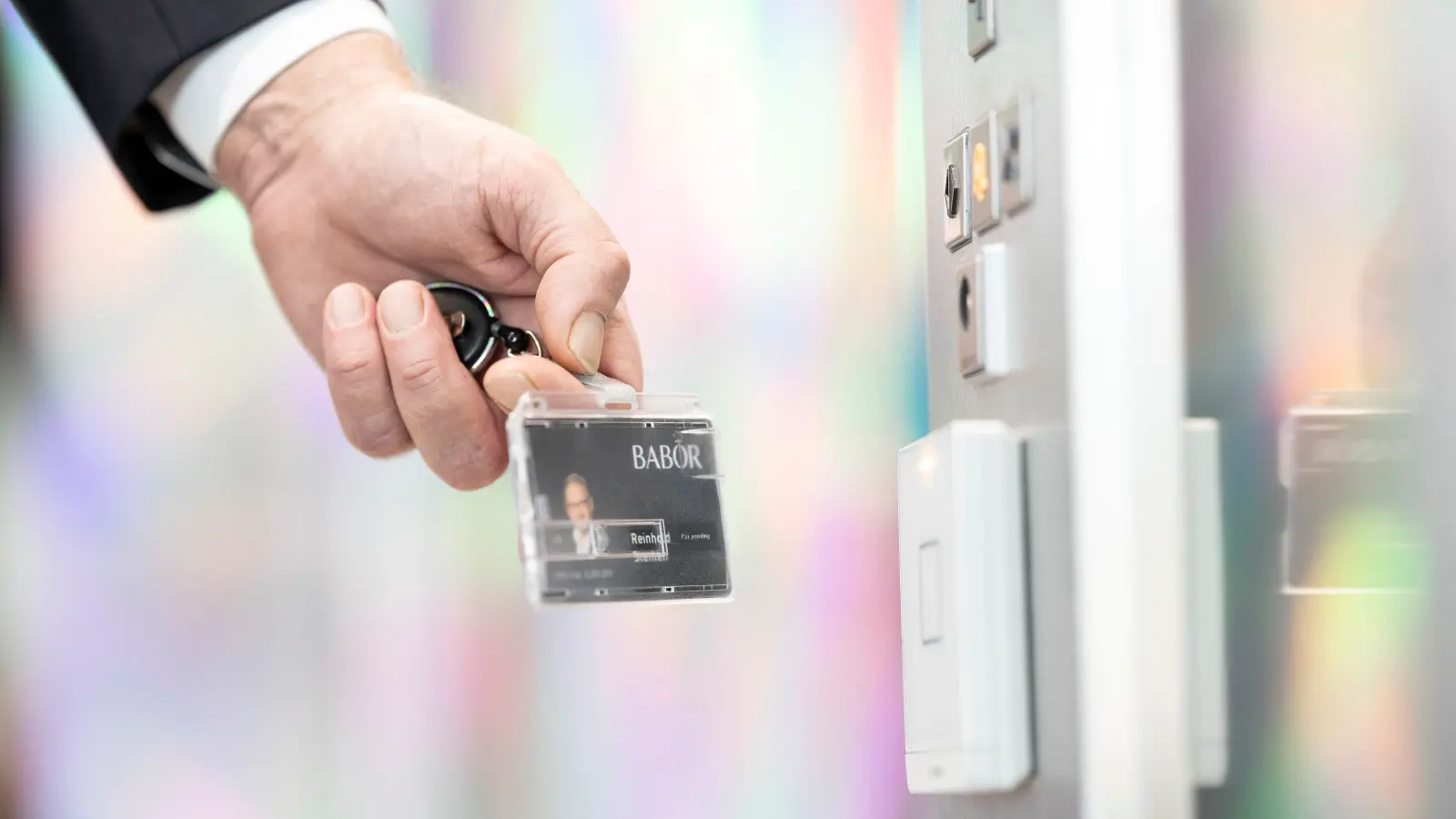 One ID, many options
To increase security, comfort, and efficiency, Bosch also developed an innovative visitor management system for BABOR. The newly introduced IDs give employees the equivalent of a Swiss army knife for their everyday actions.
The RFID units track time and authorize access for their users, and also serve as photocopy cards and keys to office storage containers – not to mention as IDs for personnel sales. "In contrast to the complex key and accounting systems we used to have, the new system gives us security and cost assignment with a single click," explains Leßmann. The employee ID cards can also accommodate an unlimited number of new solutions. "We can add further applications to the highly secure transponder technology in the ID cards at any time," says Herrmann.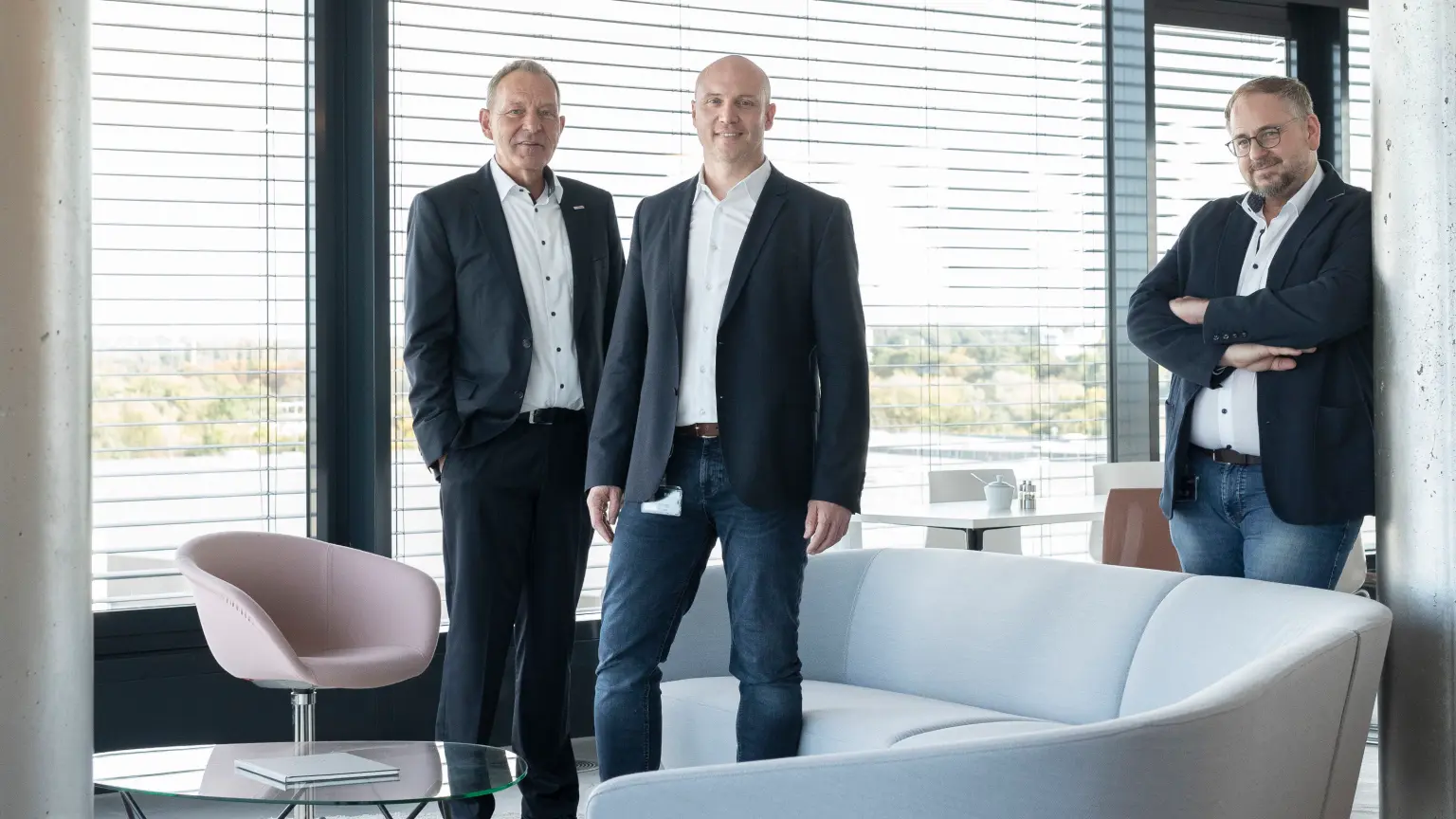 Shared goal of CO₂ neutrality
The project's complexity made it especially important for BABOR to have a set contact at Bosch – from initial consultations to final acceptance. "We analyzed the actual processes together with BABOR right from start, of course including our client in the conceptual stage, and always found solutions together," says Herrmann. Leßmann has high praise for the successful collaboration, noting that "for both partners, the project was a real matter of the heart."
With The Curve now complete, the two companies have a new goal: carbon neutrality. "We consider ourselves very fortunate in having a partner like Bosch who is also very serious about achieving this aim," says Leßmann. The two sides are already jointly planning to integrate an energy management system into the existing technologies at the Aachen headquarters as well as a security solution into BABOR's future production and logistics site in Eschweiler.
From left to right: Uwe B. Hermann (Bosch), Dirk Leßmann and Reinhold Stenten (BABOR)