It's all about people
"Getting good feedback from customers motivates me"
Daniel Di Bartolomeo has been a service technician at Bosch for over 10 years. His work is varied and involves considerable responsibility.
Mr. Bartolomeo, what energizes you day after day?
Actually, everything about my job as service technician. It's varied and constantly makes me faces with new challenges. Plus I get along great with my colleagues, and we all support each another as a team. Another thing I love is getting to know customers as a result of serving them over the course of years. We develop a great relationship based on mutual trust. Getting good feedback from them naturally also motivates me.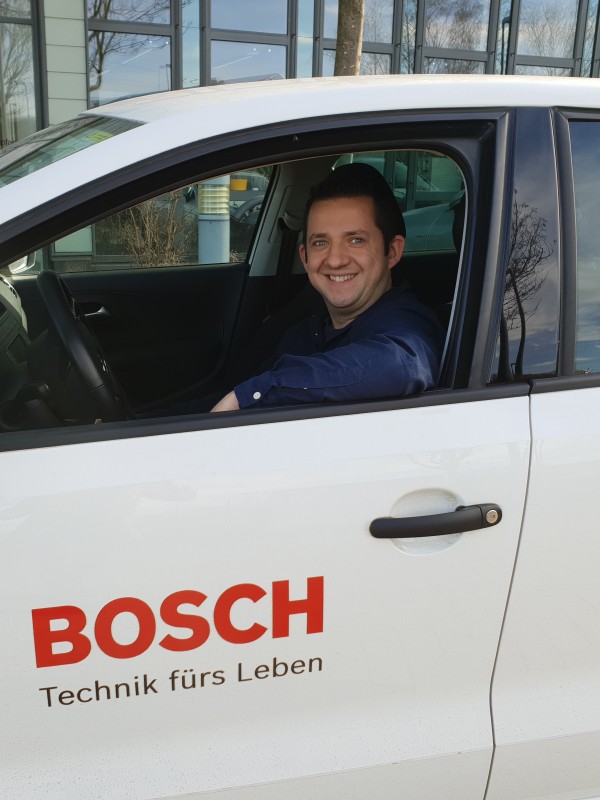 Flexibility and speed are my top priorities.
How exactly do you make your customers happy?
Above all, by being extremely reliable. If a customer has a problem or something's not working right, they know they can count on me. I'm flexible and quickly available, and strive to find real solutions instead of just quick fixes.
What benefits do you see as a result of increased networking?
Especially the fact that equipment can be remotely controlled, no matter where it is. This translates into greater flexibility, convenience and security for customers. It also greatly boosts efficiency.
More than 60 regional offices and 4,000 associates worldwide. Find our experts near you.
Go to one of our local websites to learn more. Please choose your country: