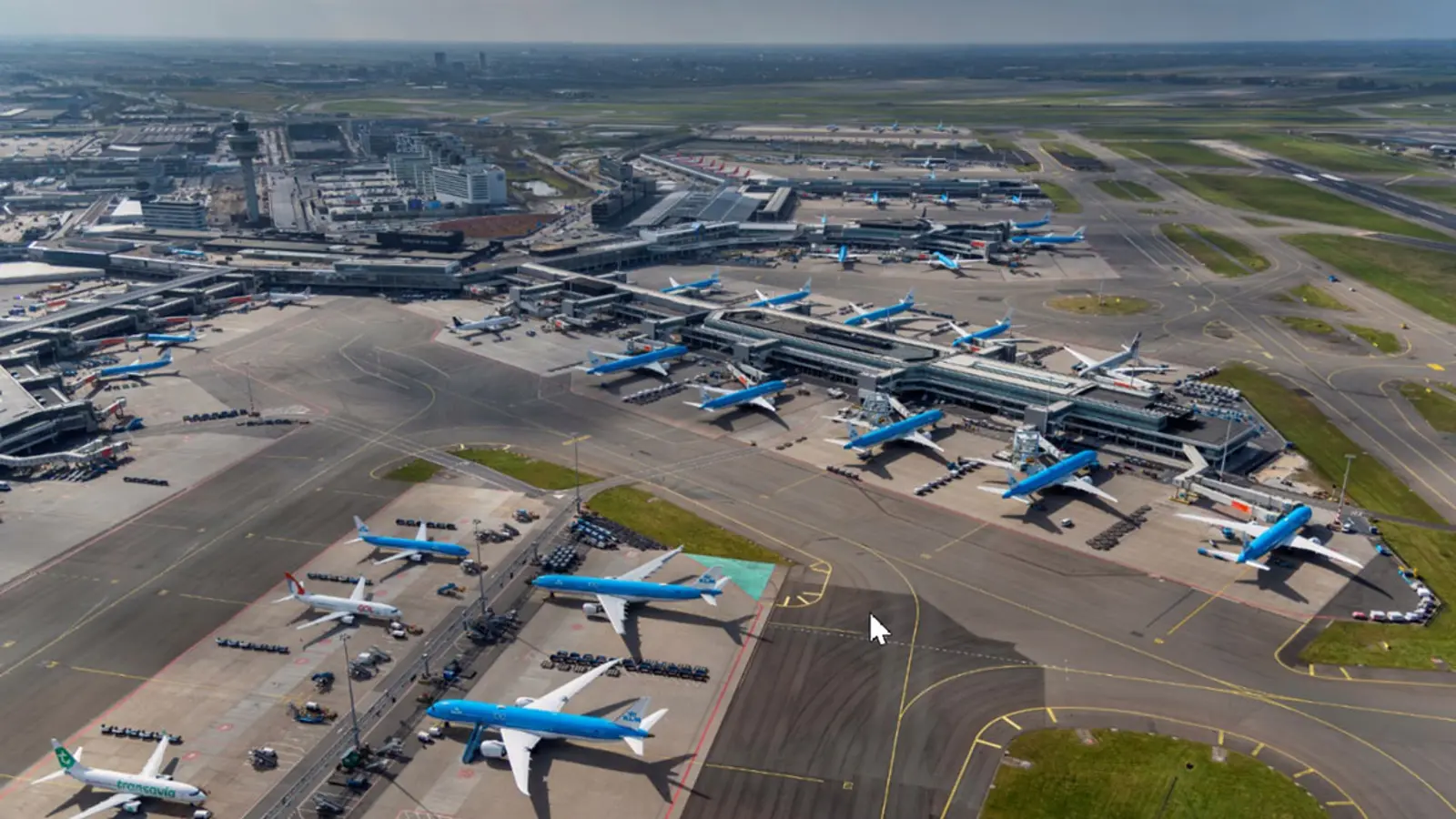 Schiphol Airport is just a 15-minute train ride from picturesque central Amsterdam. Yet it is an entirely different world. It is Europe's third-largest airport in terms of passenger volumes, handling 71 million a year. Occupying an area the size of a small city, it features numerous shops and restaurants, a spa, and a satellite of Amsterdam's famous Rijksmuseum in which artworks are on display. And these are only the parts that travelers get to see. Behind the scenes, there's another world in which work continues around the clock.
Bosch is part of the team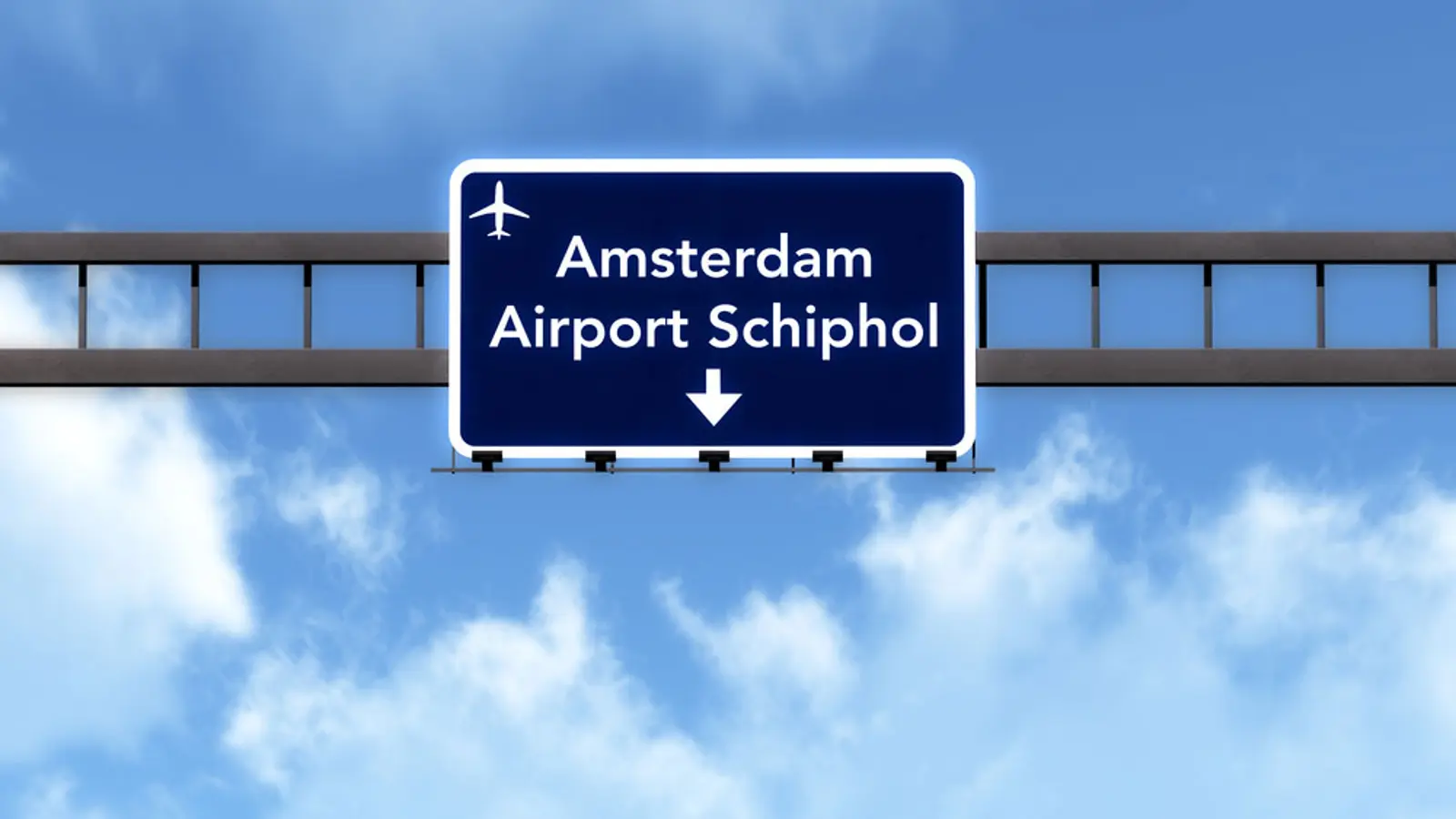 Around 62,000 people work at Schiphol, including some 50 Bosch employees. "We've been working with Schiphol for more than a decade," says Freek Vermeulen, a Bosch program manager who has specialized in airports. The Bosch team mainly consists of security system integrators. They advise the airport on technical issues, provide and install solutions, and carry out maintenance and repair work. When the airport's entire surveillance system was modernized a few years ago, Bosch installed around 4 000 video cameras and worked with other firms to develop a customized video management system.
"The Bosch team is well-integrated and intimately familiar with our business," says Fred de Winter, Senior Manager for the Safety & Security Business Platform at Schiphol Airport. "I regard them like another department alongside my own – we're genuine partners."
Committed to providing advice
Being directly present on-site, the Bosch specialists are involved in and contribute to projects from an early stage. "When passenger volumes declined during the pandemic, we were able to do work during the day that previously could only be done at night. This has saved our customer extra costs," says Freek Vermeulen.
"Bosch can participate in the thinking process while contributing its considerable technical expertise," says Fred de Winter. This includes identifying ways to optimize processes.
Smart cameras optimize processes
Over time, the collaboration between Bosch and Schiphol has developed into a "vested partnership" founded on shared values and goals with a results-oriented approach. "We're helping Schiphol achieve its goal of becoming the world's best digital airport," says Freek Vermeulen. The partnership has been strengthened by a series of projects. In the first, Bosch carried out servicing and maintenance work on security systems such as surveillance cameras and ground radar equipment. In the second, Bosch had the role of system integrator for complex IT-related projects. "2019, for example, we installed a state-of-the-art control room called the Airport Operations Center (APOC)," says Vermeulen. For the future, both partners are working on innovations designed to make the airport more efficient, intelligent, secure and autonomous.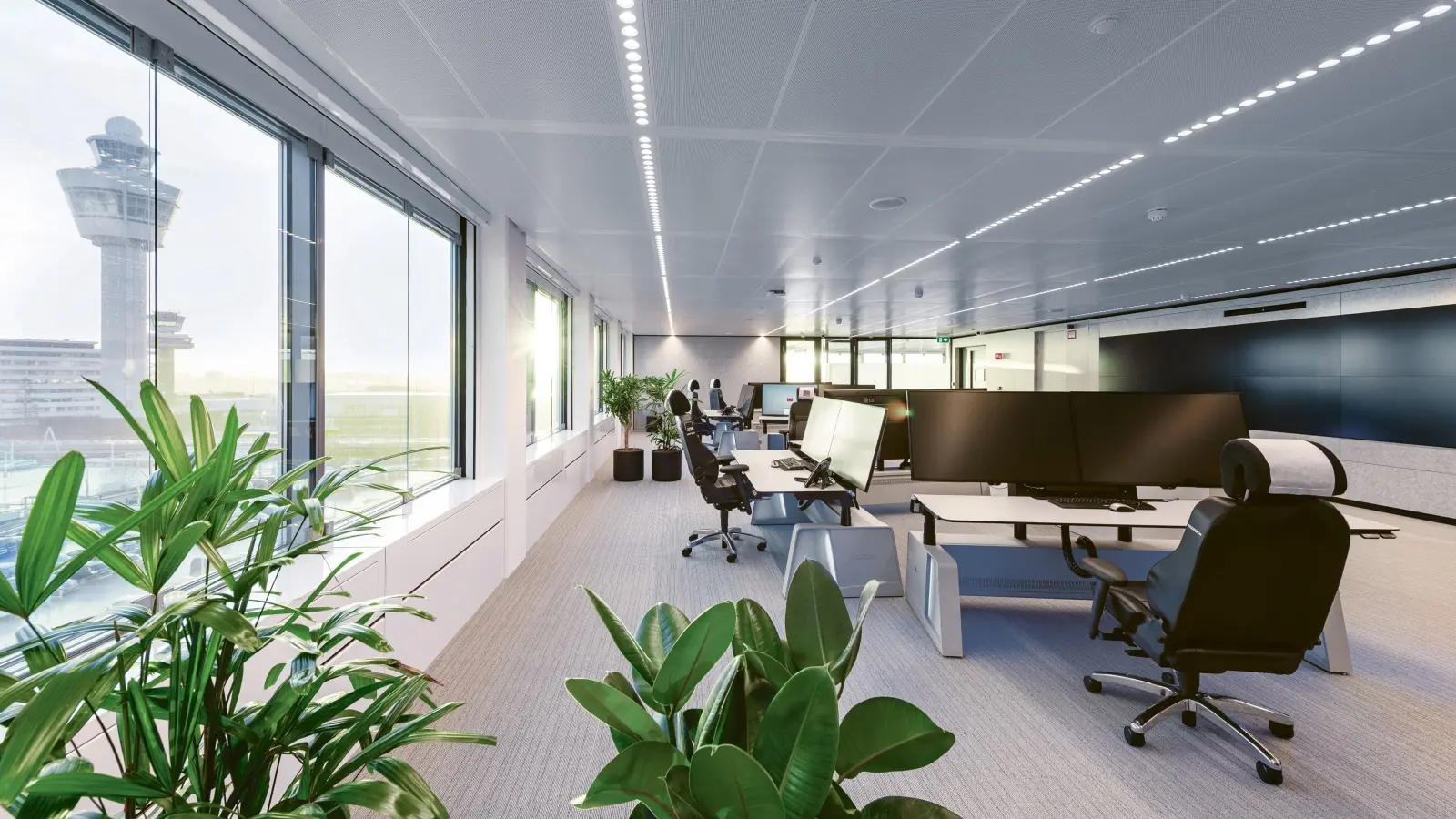 AI makes many things more efficient
Artificial intelligence is playing an important role in various projects. "The 4,000 cameras we have installed employ intelligent algorithms that let them be used not only for security tasks, but also for counting foot traffic or automating airport processes," explains Vermeulen. Schiphol is leading the way in the use of artificial intelligence on the airport's apron. Algorithms analyze all of the processes that take place at each aircraft parking position and predict when the plane will be ready for takeoff. Bosch provides the camera systems for this innovative system. Other innovations involve intelligent management of camera equipment – for example, for systems maintenance and intelligent roads.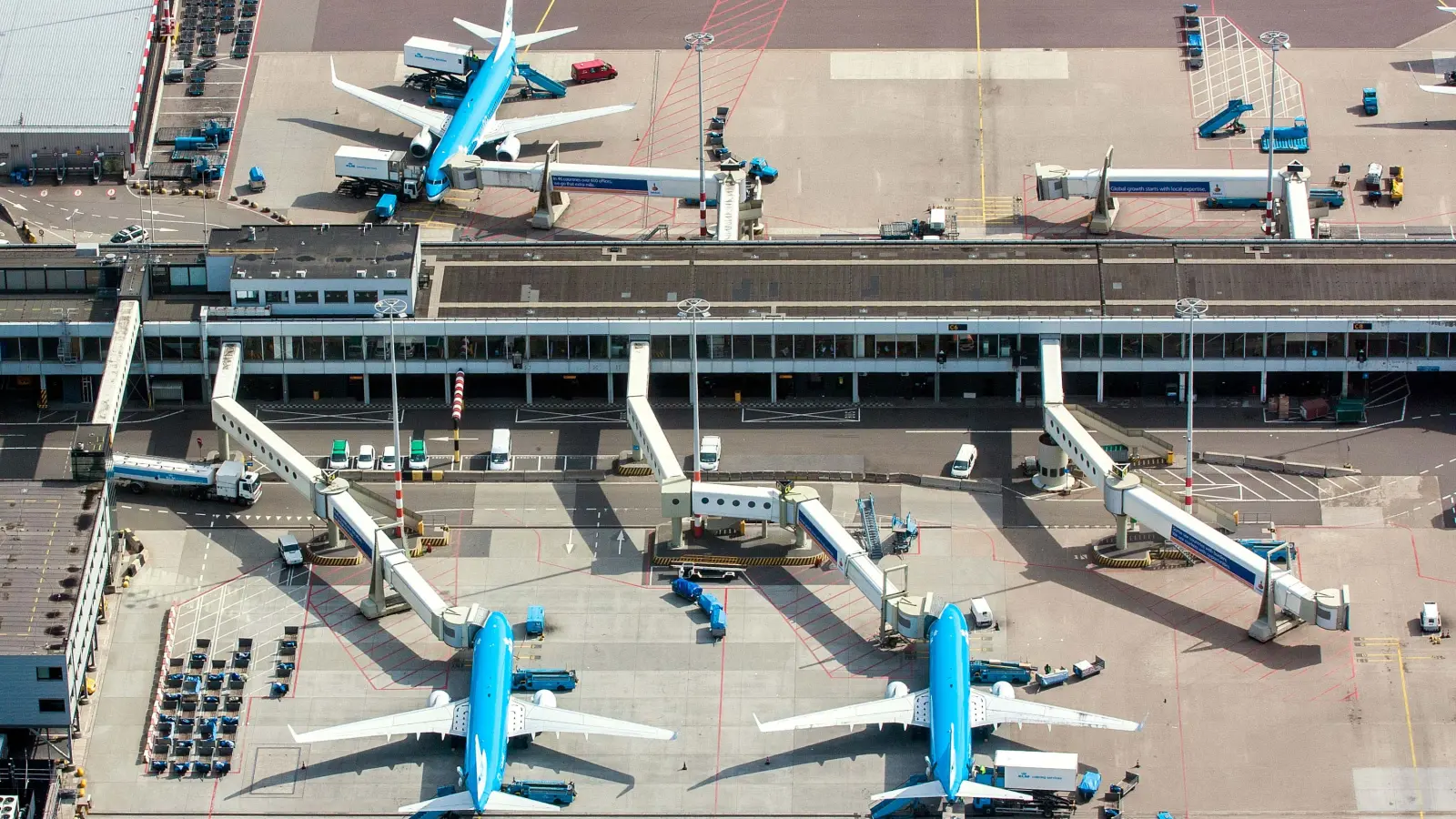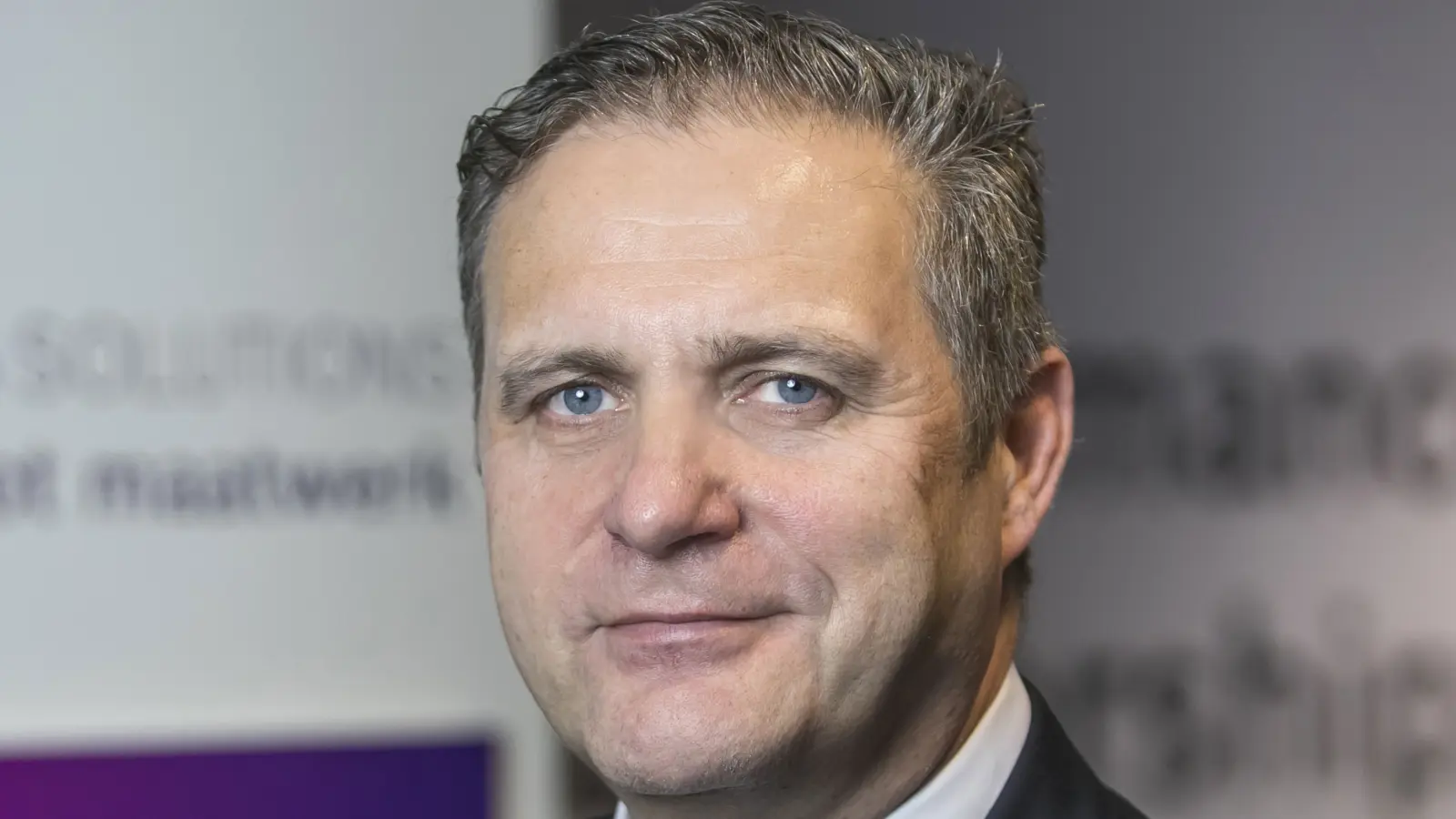 During the Covid-19 pandemic, Schipol Airport has been able to continue operating with constraints, but some digitalization projects have had to be put on hold. As soon as the situation permits, however, these will be resumed.
Many of these projects are aimed at improving the quality of services at the airport and automating processes to make it more intelligent. "We're proud of the fact that Schiphol Airport regards us as a strategic partner. This long-term relationship is very important to us. This is 'performance built on partnership' through and through," says Vermeulen.
Innovative control center for integrated management of all transactions at the airport
To ensure flawless performance and an optimal customer experience, Bosch implemented a state-of-the-art control room called the Airport Operations Center (APOC) at Schiphol Airport. Watch this video to learn more.
YouTube
Video cannot be shown without your consent
Source: Schiphol Airport
are you interested in learning about other airport projects that we've carried out for clients or about our building security solutions?