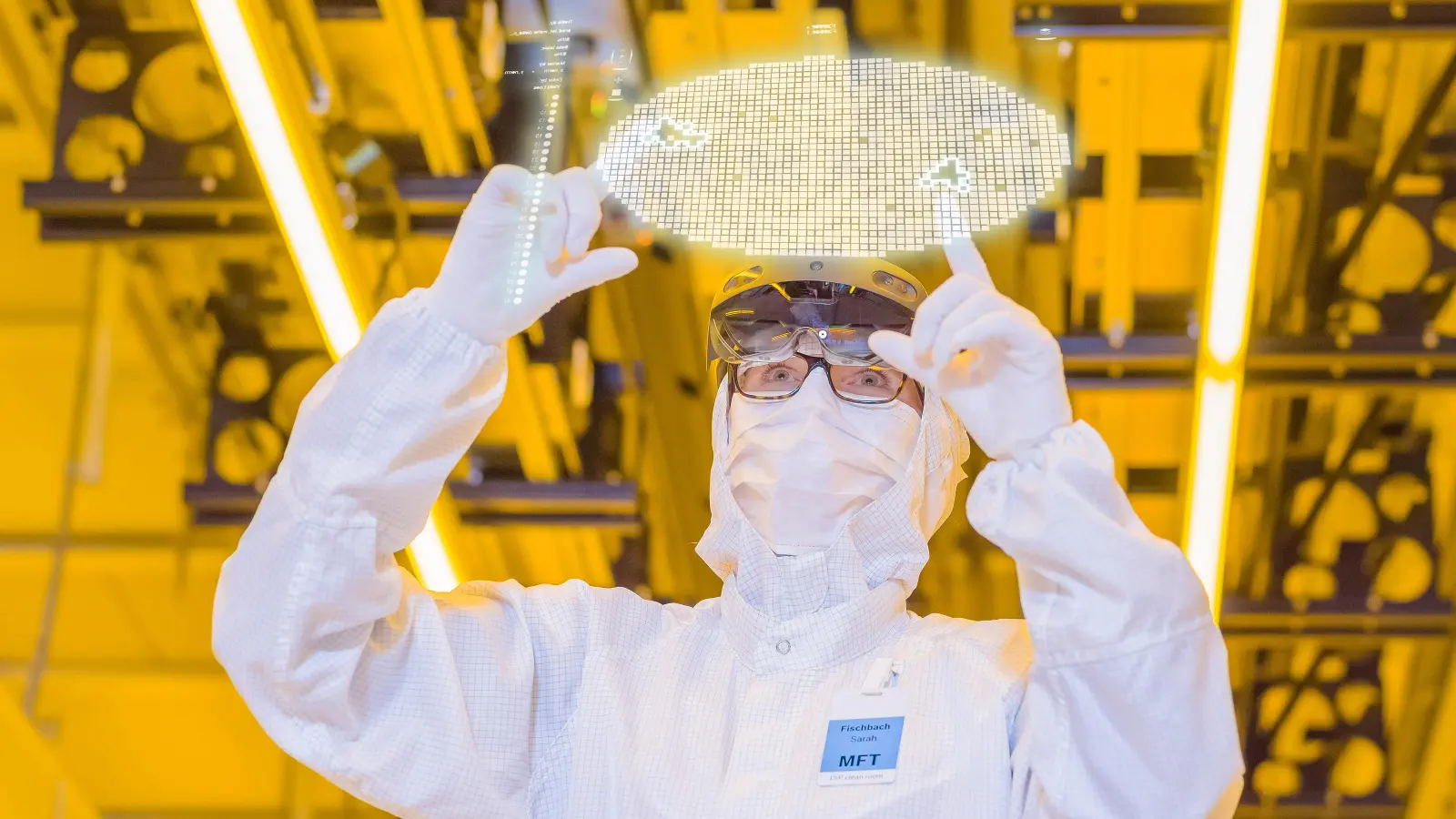 In June of this year, Bosch officially inaugurated a brand-new semiconductor factory in Dresden, Germany. The largest single investment in the company's history, it holds great promise for the future. It manufactures the microchips that are needed in order for today's vehicles to function, as well as those for smartphones, robotic lawn mowers, and countless other devices. The basis for making integrated circuits is thin round slices of crystalline silicon called wafers, which is why the plant in Dresden has been dubbed the "Wafer Fab" ("fab" is short for fabrication). The wafers are produced completely automatically by networked machines that are controlled with the aid of artificial intelligence. Around 450 people work on the premises, nearly a hundred of which are employees of outside companies. Bosch has deployed proprietary solutions at the site to safeguard people and property, design more efficient processes, and minimize the consumption of energy and resources. Most of them are digital and networked to ensure smooth integration into this state-of-the-art factory.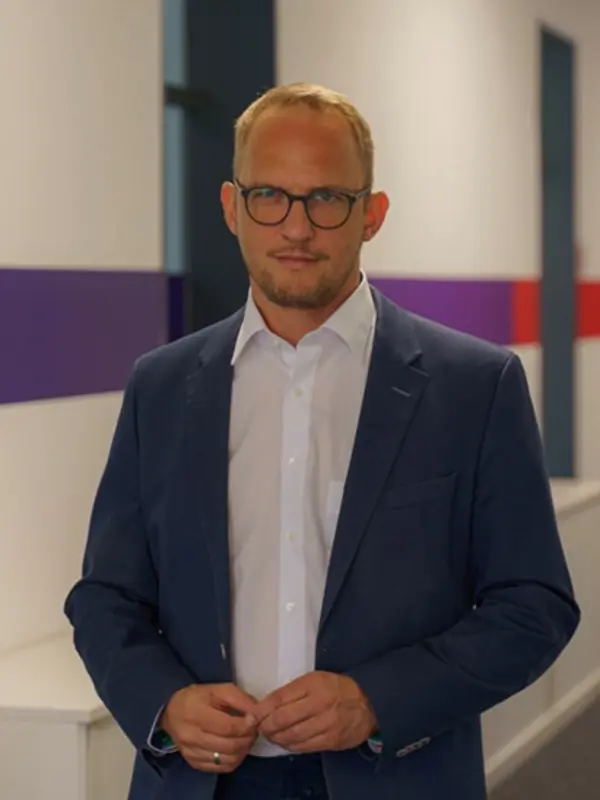 Our on-site project team is intimately acquainted with the special needs of semiconductor factories.
Semiconductor competencies
Built by the Bosch construction department, the Dresden Wafer Fab incorporates many technologies developed by the company's Building Technology business unit. In addition to providing advanced solutions, the latter has accumulated decades of experience in the semiconductor field and also completed several other projects in "Silicon Saxony" near Dresden. "The experts of our regional project team are thoroughly familiar with the unique technical challenges of semiconductor production plants, and began contributing their expertise during the initial planning phase," says Ronny Zeidler. He heads the customer-facing team of Bosch Energy and Building Solutions for northern Germany and is responsible for ensuring that the solutions implemented in the Wafer Fab run without a hitch. His team created the "Fire Control Matrix", a highly complex program for controlling the various firefighting systems that can go into action in case a fire breaks out.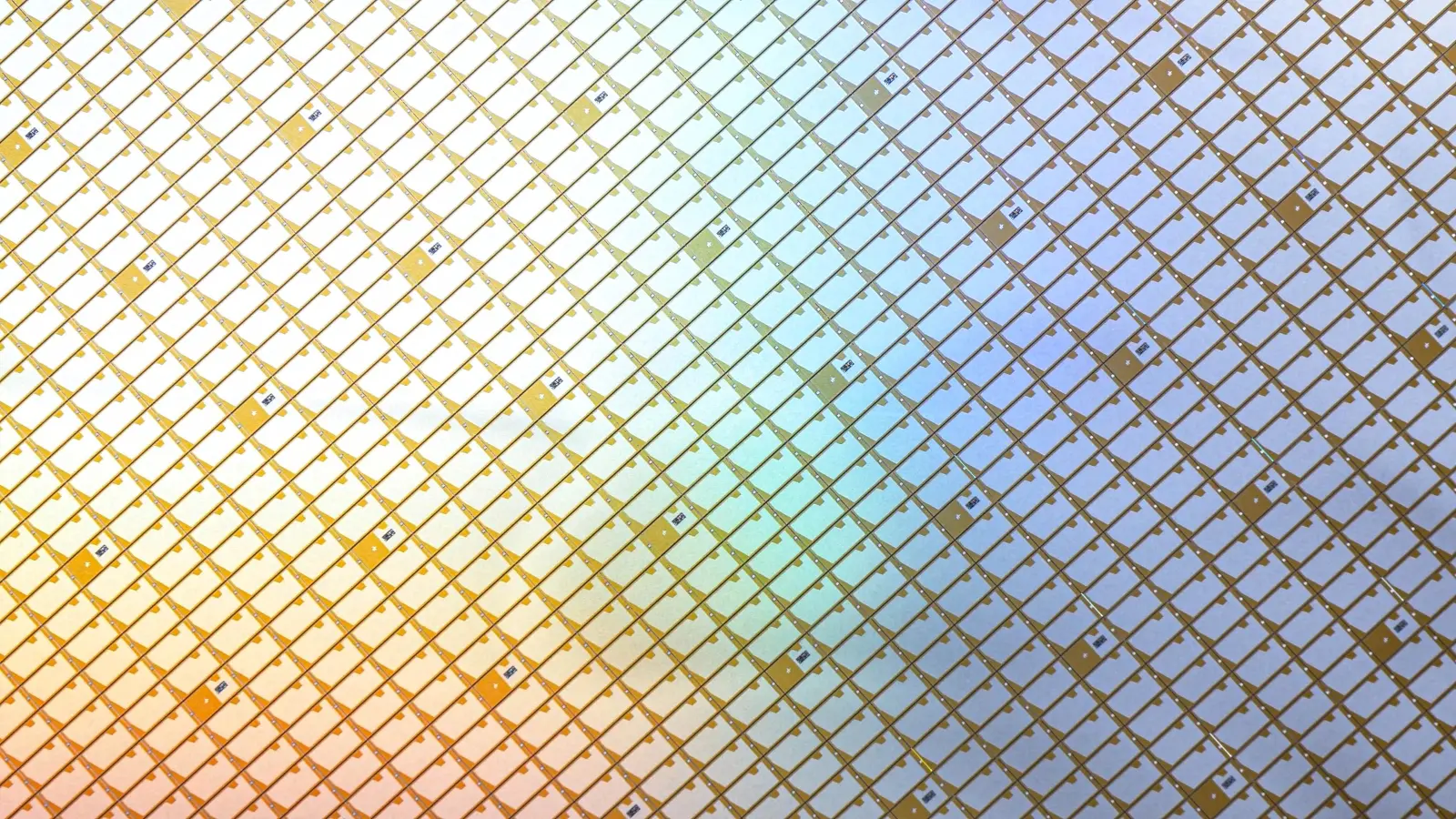 BIM facilitates construction and operation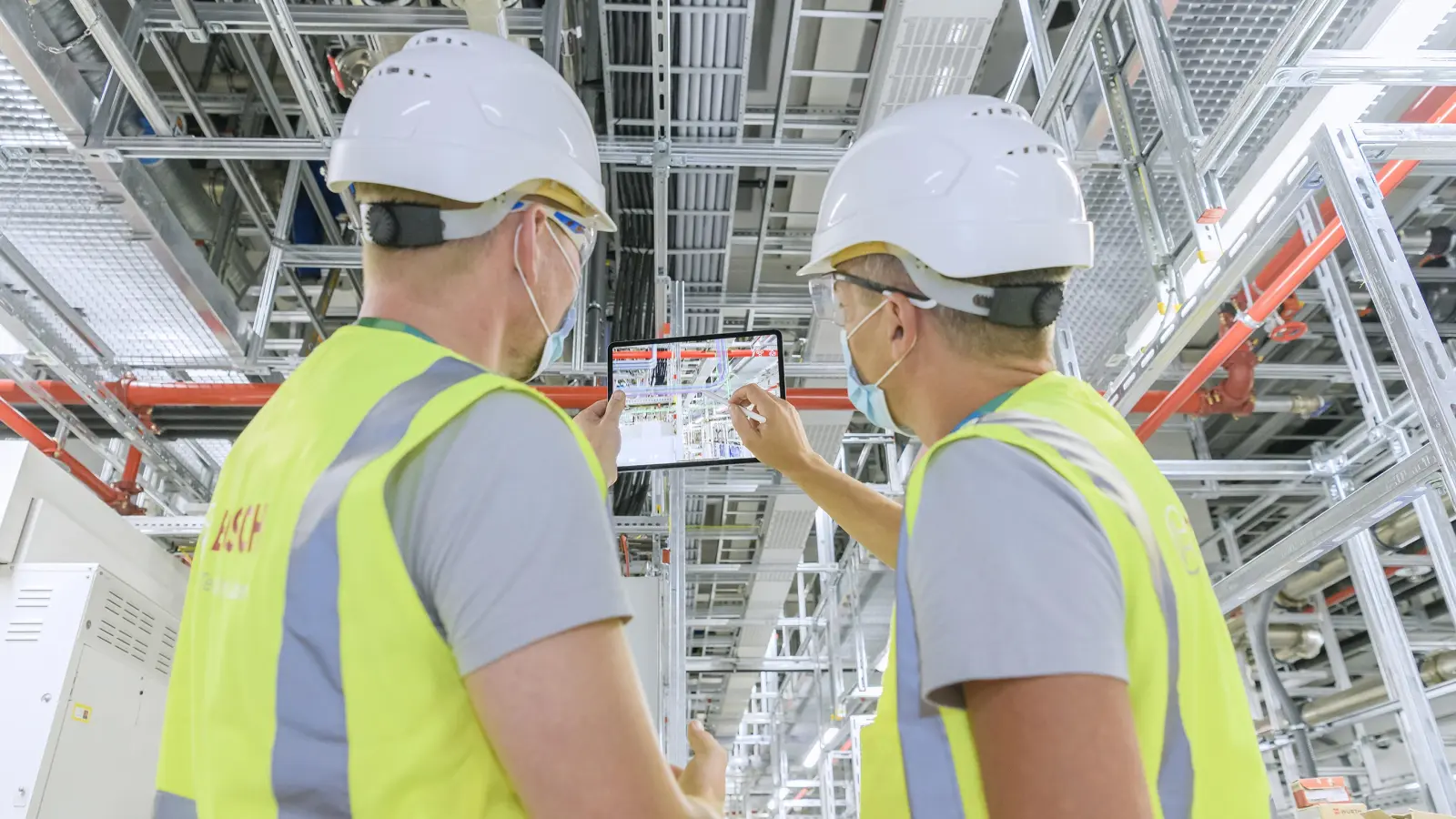 An approach called "building information modeling" (BIM) was taken for creating the chip factory in Dresden. The first step was to capture and digitally visualize all of the components and relevant structural data. The resulting 3D computer model facilitated, for example, planning of the fire protection system to ensure that it smoothly meshed with other installations that were already in place. "BIM lets architects, planners, consultants, integrators, and subcontractors work together and share information more efficiently while contributing to and taking advantage of the resulting information model across all of a project's phases," explains Zeidler. Bosch takes this approach for all of its own new construction projects, both for actual construction and for the operational phase that follows. It enables seamless collaboration by all of the parties involved in a construction project, thus saving both time and costs.
Managing visitors and protecting sensitive areas
Many people come and go at the Wafer Fab every day, including but not limited to customers and suppliers. The reception staff are therefore supported by a visitor management system that facilitates administration and systematically captures everything. "Instead of filling out paper forms, visitors answer questions at a terminal that guides them through registration," explains Zeidler. Smart security cameras are also installed around the site; they integrate intelligent video analysis functionality that lets them detect any suspicious persons or movements from a distance, among other things. They also automatically track individuals as they move across the yard. In addition, Bosch security experts have implemented access control systems to keep unauthorized individuals out of sensitive areas. This is accomplished with a state-of-the-art two-step authentication process. Employee ID cards in a new Bosch design are used, backed by special technology designed to meet stringent security requirements.
Smart security cameras with intelligent video analysis provide protection, and the visitor management system makes registration convenient for customers and suppliers.

To protect sensitive areas, Bosch security experts installed access control systems with two-factor authentication.
Around 50 gases
and about 40 different chemicals are used to manufacture the wafers. They are supplied via a complex, seamlessly monitored system.
End-to-end safety: fast responses to disruptions
The core of the Dresden semiconductor factory is a large area called a cleanroom: an environment that is virtually free of particles of all kinds. This is necessary because even the tiniest alien bodies or dust motes could damage the miniaturized components that are attached to the wafers. The delicate circuitry on the chips is created in a process that involves the use of about 50 different gases and 40 chemicals, which get to the cleanroom machines via a highly complex supply system. To rapidly deal with any disturbances or malfunctions in this vital equipment, Bosch specialists custom-designed and implemented a highly automated integrated safety system. It captures relevant signals from sensors and relays them to downstream systems and functions to trigger appropriate responses. If a leak in a gas pipe is detected, for example, the system instantly alerts the building control system, which in turn automatically closes off the pipe and activates the ventilation system in the affected area.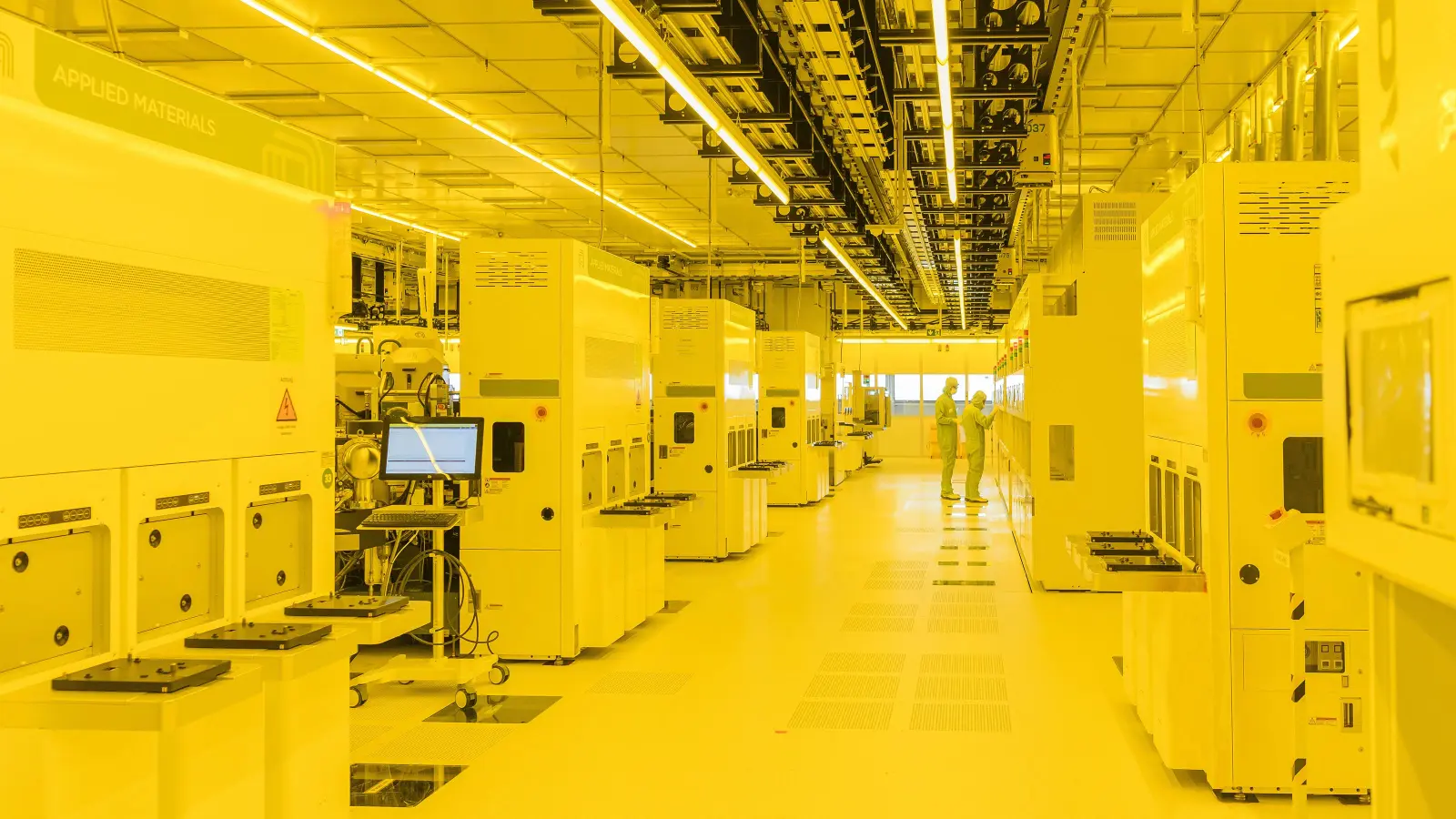 Effective fire protection in all areas
AVIOTEC cameras monitor other large areas of the chip factory where smoke gases from an incipient fire might rapidly dissipate and thus evade detection. They use various analytical techniques and integrated artificial intelligence to analyze live footage and spot any flames or smoke right at the source. The cleanroom itself is equipped with a special fire protection solution: "It was specially designed to meet the needs of semiconductor production, and very quickly and reliably picks up even the finest smoke particles," explains Zeidler. In the central control room, a single unified user interface for all security and safety systems lets staff keep an eye on everything and swiftly respond if there's a need.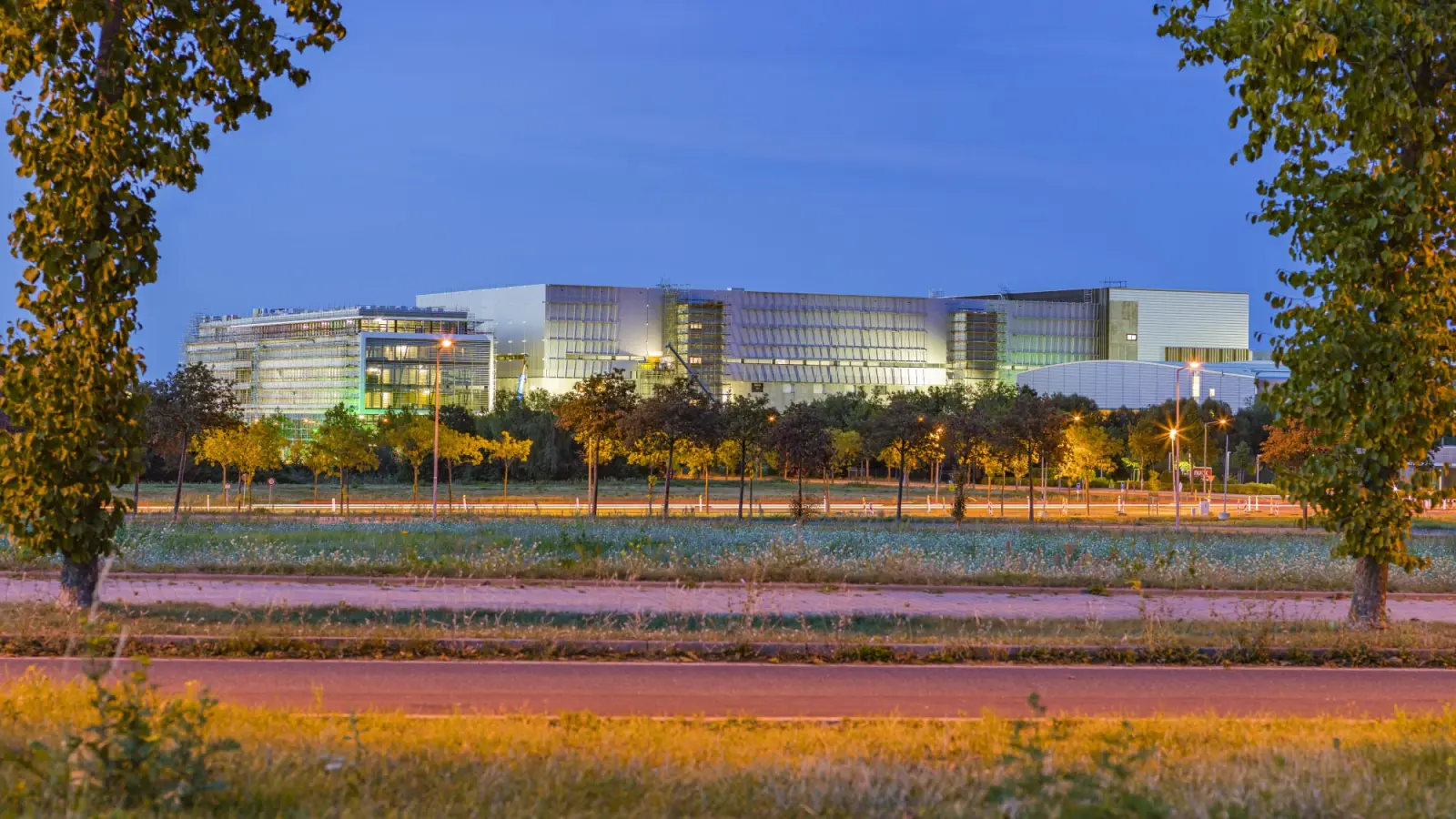 Networked energy management
Sustainability plays an important role for Bosch, which therefore designed the Dresden Wafer Fab from the outset to conserve energy and resources. But in such an enormous production plant, which consumes as much electricity as 30,000 households, possibilities for introducing improvements can always be found. Bosch therefore developed and installed a proprietary system called the Energy Platform: a cloud-based software solution that collects, merges, and interprets information on energy use at multiple locations around the plant. "By analyzing consumption on the basis of the captured data, we can identify opportunities to improve the situation that might otherwise be overlooked," says Christian Koitzsch, who heads the facility. For example, if a system is using an especially large amount of energy, the Energy Platform automatically detects and reports this so that the maintenance team can go into action to address the issue. Bosch is already employing this solution at 120 of its own sites and plants, and external customers are also relying on it.
Service requests submitted to facility management using an app
But energy management isn't all that's digitalized in the semiconductor factory; so is communication with facility management. It's easy to submit service requests using an app installed on a desktop computer or smartphone. For example, if a door is damaged or a radiator has stopped working, employees can directly notify the FCM team while including a digital photograph and information on the precise location of the problem. Because everything is digitally captured and controlled, facility management can optimally deal with situations and efficiently coordinate work by subcontractors. Still-open and completed tickets are clearly displayed in the app, which prevents redundant reports and lets employees know right away when a submitted service request has been dealt with. The solution introduces greater user-friendliness and efficiency for everyone.
Ongoing operation and optimization
The Bosch semiconductor factory in Dresden began operating in the early summer of 2021 after about two-and-a-half years of construction. It's supported on site by a dedicated team from Bosch Energy and Building Solutions, which monitors all solutions to make sure they are functioning smoothly and notifies the plant's management whenever anything needs to be upgraded or improved. It's here that the mentioned building information modeling competencies come into play: when the team is about to makes changes to systems or equipment, it uses the BIM system to check whether safety or security systems are also affected and plans the work accordingly. So everything is in place and on track for continuing this collaboration in a spirit of cooperation and integrating a steady stream of new solutions.
"Our collaboration was excellent!"
Colleagues from Bosch Energy and Building Solutions also contributed their know-how while the Dresden Wafer Fab was being built. In the following interview, Steffen Müller, who heads Facility Management, and Ronny Hartlich, in charge of Plant Security, report on their cooperation.
How did you benefit from working with the building experts?
Steffen Müller: "Bosch Energy and Building Solutions brought extensive experience from other projects for the semiconductor industry, which helped us immensely. This isn't something that can be taken for granted; many of the project partners we bring on board lack this kind of know-how. While collaborating we were often reminded that the building experts are intimately acquainted with our industry's processes, which enabled us to work very efficiently as a team."
Which solutions deserve special mention?
Ronny Hartlich: "The video solutions, together with the access control systems, are state-of-the-art. Two-factor authentication lets us very effectively protect designated zones, and intelligent cameras greatly support our effects to secure the areas around the perimeter. They let us quickly spot any intruders and closely track them as they move across the terrain. The integrated safety system in particular deserves mention; it's a highly complex yet reliable system that controls more than 4,500 functions."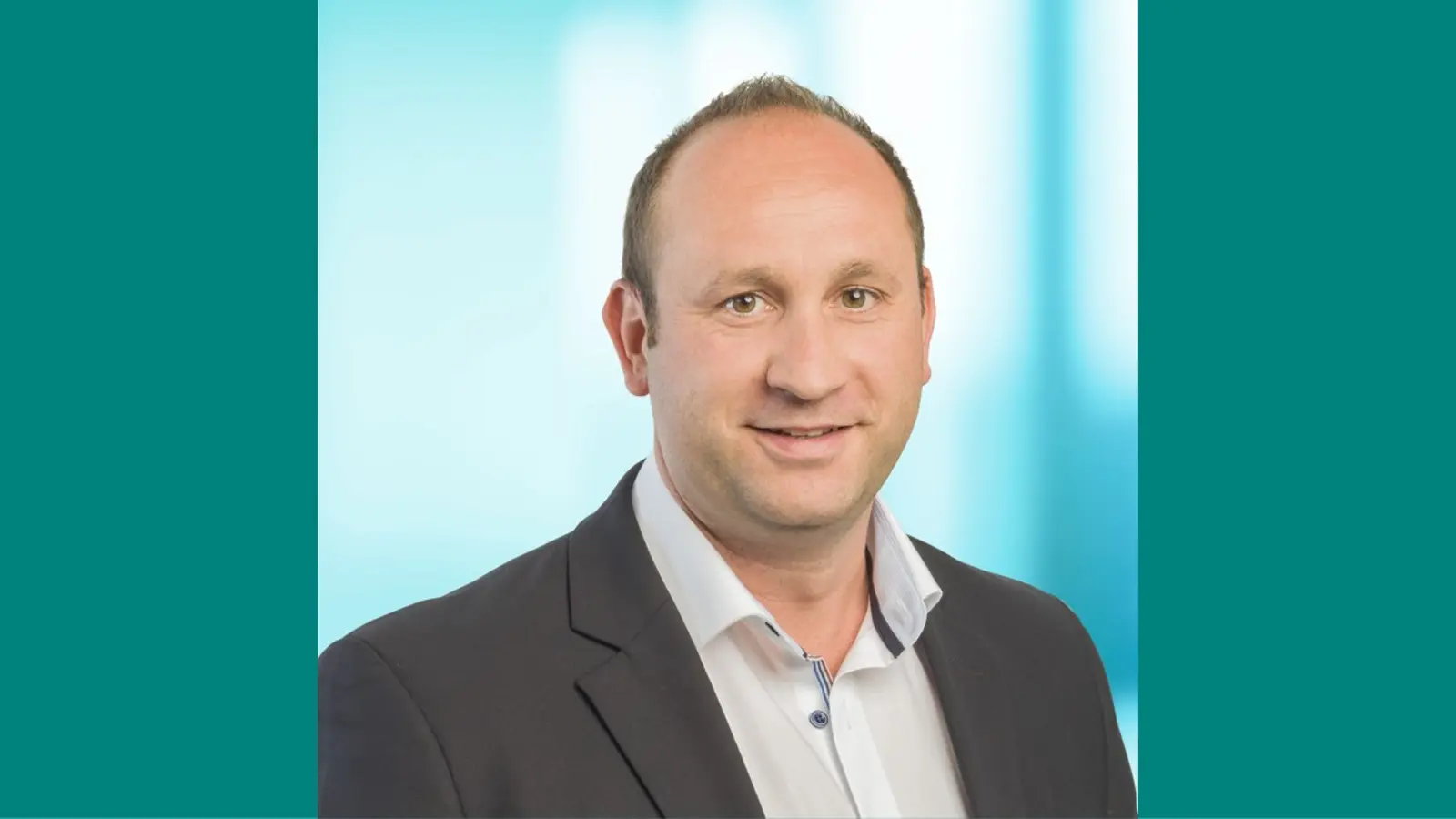 How was the transition to ongoing operation?
Ronny Hartlich: "Everything was very professionally managed. Now we're supported on site by our own team of experts – a rarity in this industry. When required, we can quickly contact and get support from them. We also hold weekly meetings to discuss current topics and make plans for the future. Our cooperation continues on an ongoing basis instead of ending after we've integrated a solution.