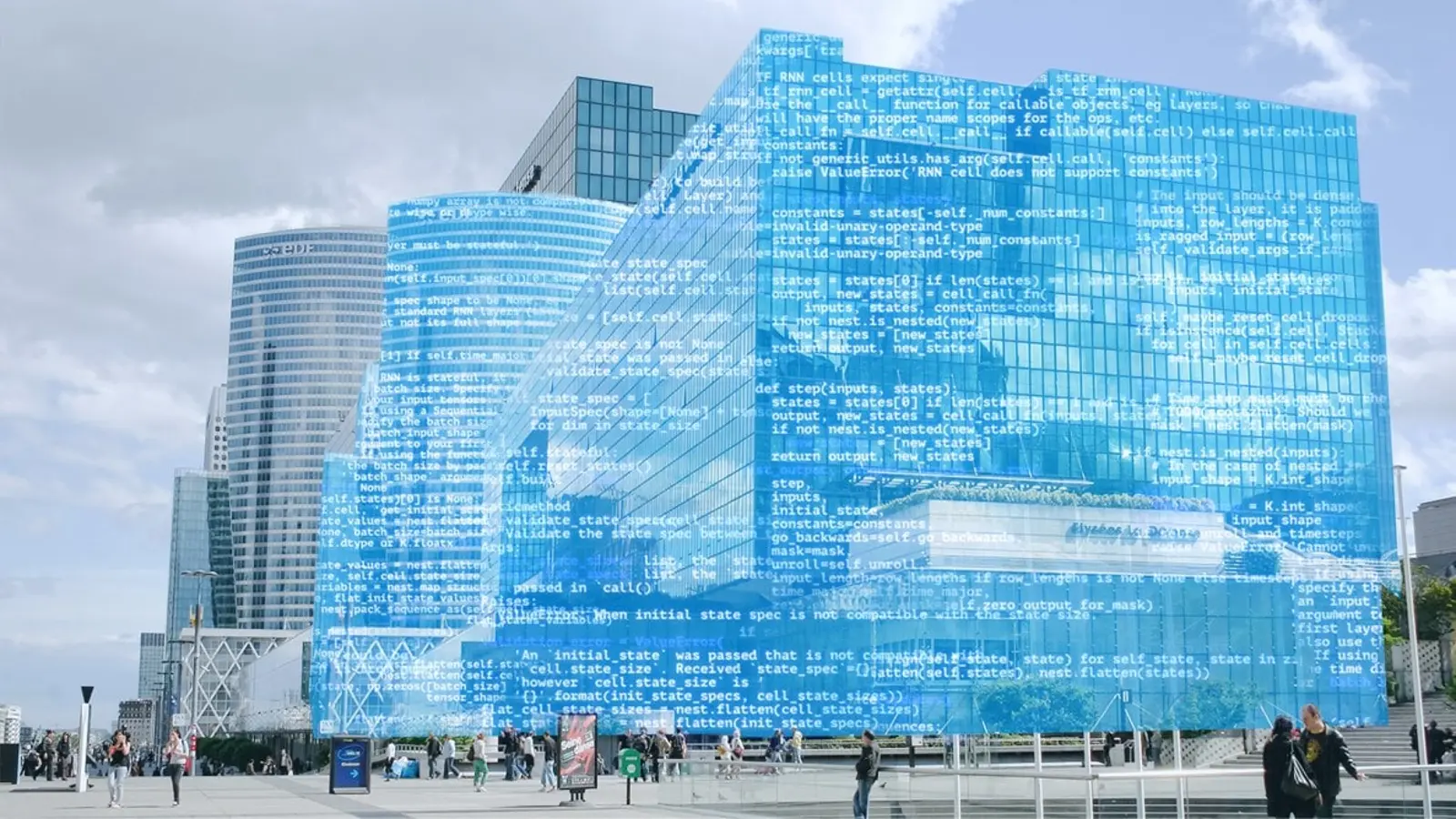 Digital twins rank among the most important technologies of our age. They are invaluable platforms for modeling and improving products, services, and processes – and, of course, buildings. We apply these capabilities, which have become an integral part of Industry 4.0, to understand buildings better and let you make the most of them.
How does a digital building twin add value?
We use digital twins to give you a completely new view of the buildings that you own or operate. Historical information, in combination with comprehensive data captured in real time, is applied to create a precise image of your facility that is constantly updated and refined. This technology enables a completely new level of transparency and comprehensive knowledge about a building and how it is operated – the best possible basis for continually optimizing it.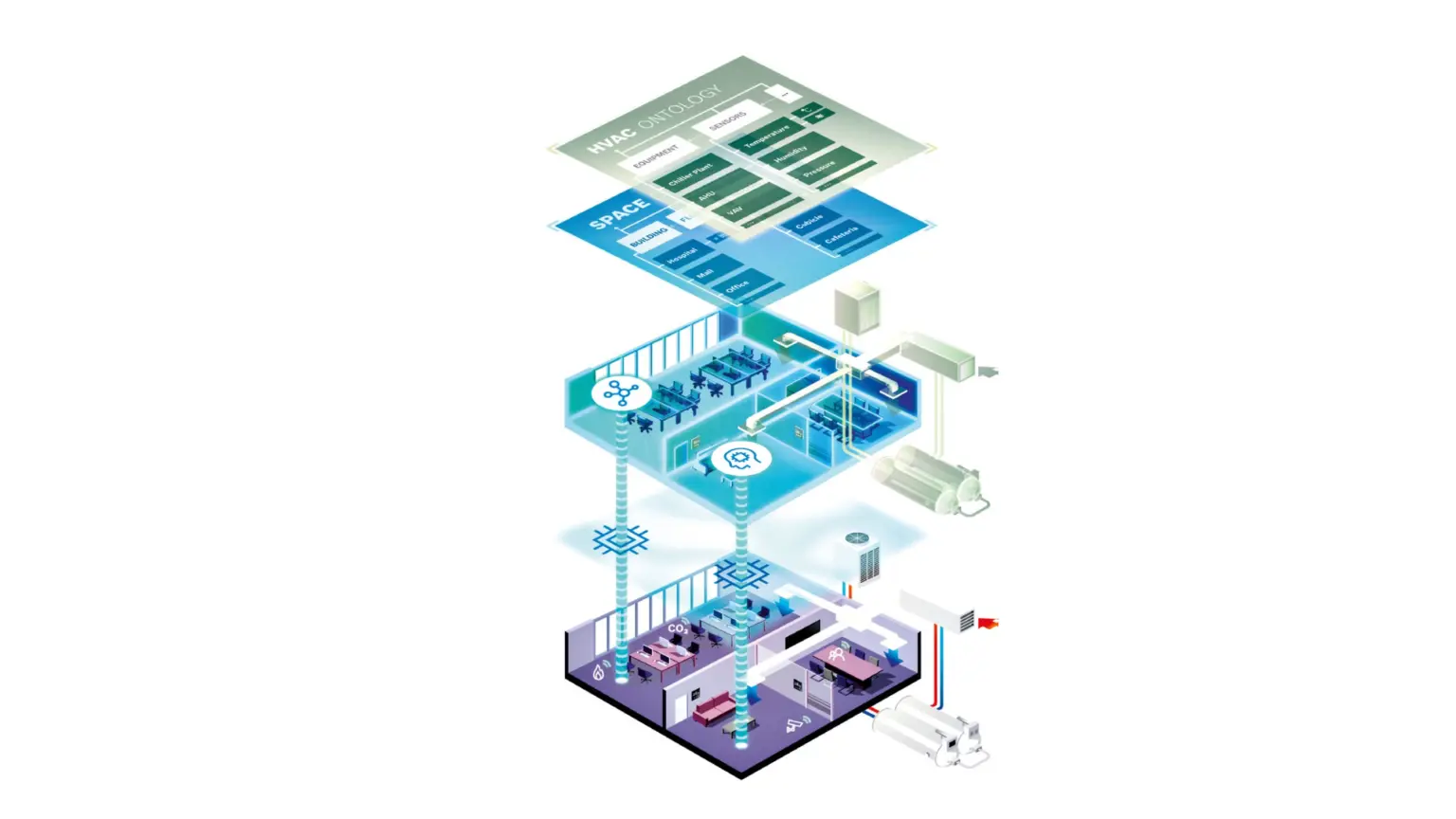 Digital building twins open up new possibilities in facility management
A digital building twin is a virtual replica of a physical building and all associated technologies, systems, equipment, sensors, and actors.
This cohesive image can be taken advantage of to combine data streams from individual building components and implement new services. These can then be used to design new business models and provide practical support for everyday operations.
Illustration: A semantic model of a digital twin powered by Microsoft Azure Cloud Services
Retrofitting: digital twins let existing buildings benefit from the digital age
To forge a digital twin that's a virtual image of your facility, data can be culled from existing equipment, software, systems, and sensors used to manage buildings and their lighting, energy consumption, and security systems. Other relevant data from a variety of sources can also be integrated. Information on floors and rooms may already be available in the form of Excel spreadsheets, and any other data available from building information modeling (BIM) projects can contribute more. In case even more data are needed, they can be captured by installing additional sensors. This approach is what also makes digital twins such an attractive approach for existing buildings.
These raw figures are then enriched with additional information. We apply ontologies – in other words, conceptual categories for classifying entities in order to understand them better – as a tool for interpreting semantic complexes and deriving valuable conclusions. Bosch applies its own ontologies while also learning from the insights and knowledge of partners and competitors. These are openly shared, since the entire real estate sector derives major benefits from an improved semantic understanding of buildings.
Thanks to our many years of experience as a system integrator and our expertise in the fields of building security, building automation, and energy, Bosch is excellently positioned to take information that a digital twin generates from system and sensor data and transform it into a complete overall view. This in turn makes it possible to seamlessly monitor and understand how a building actually works in real time. The bottom line is invaluable insights for optimally controlling and continuously optimizing it throughout its useful life.
Some examples of the many services that digital building twins enable
Predictive maintenance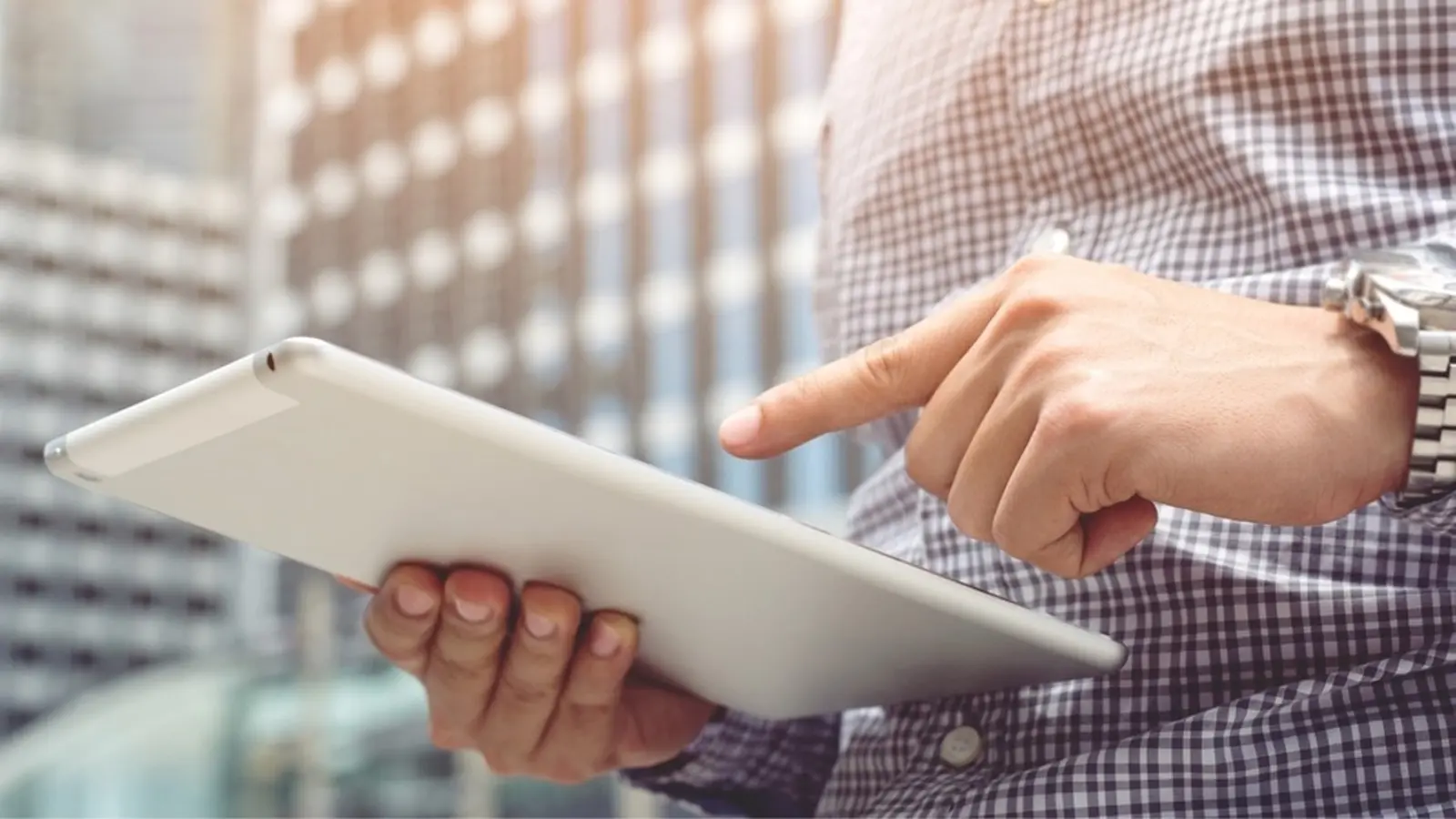 Building maintenance companies will be able to precisely predict when and for how long which components of a ventilation system will be in use, whether these behave as expected or, for example, whether and if so when it will be necessary to replace a filter. This permits optimal scheduling of technicians and automatic ordering of required replacement parts a couple of weeks ahead of time.
Frequency and duration of use, temperature or access control: facility management benefits from merging a wide range of parameters and data from different systems. This approach not only generates valuable insights for optimally taking advantage of a building's various parts, but can also be applied to derive clever solutions for managing space.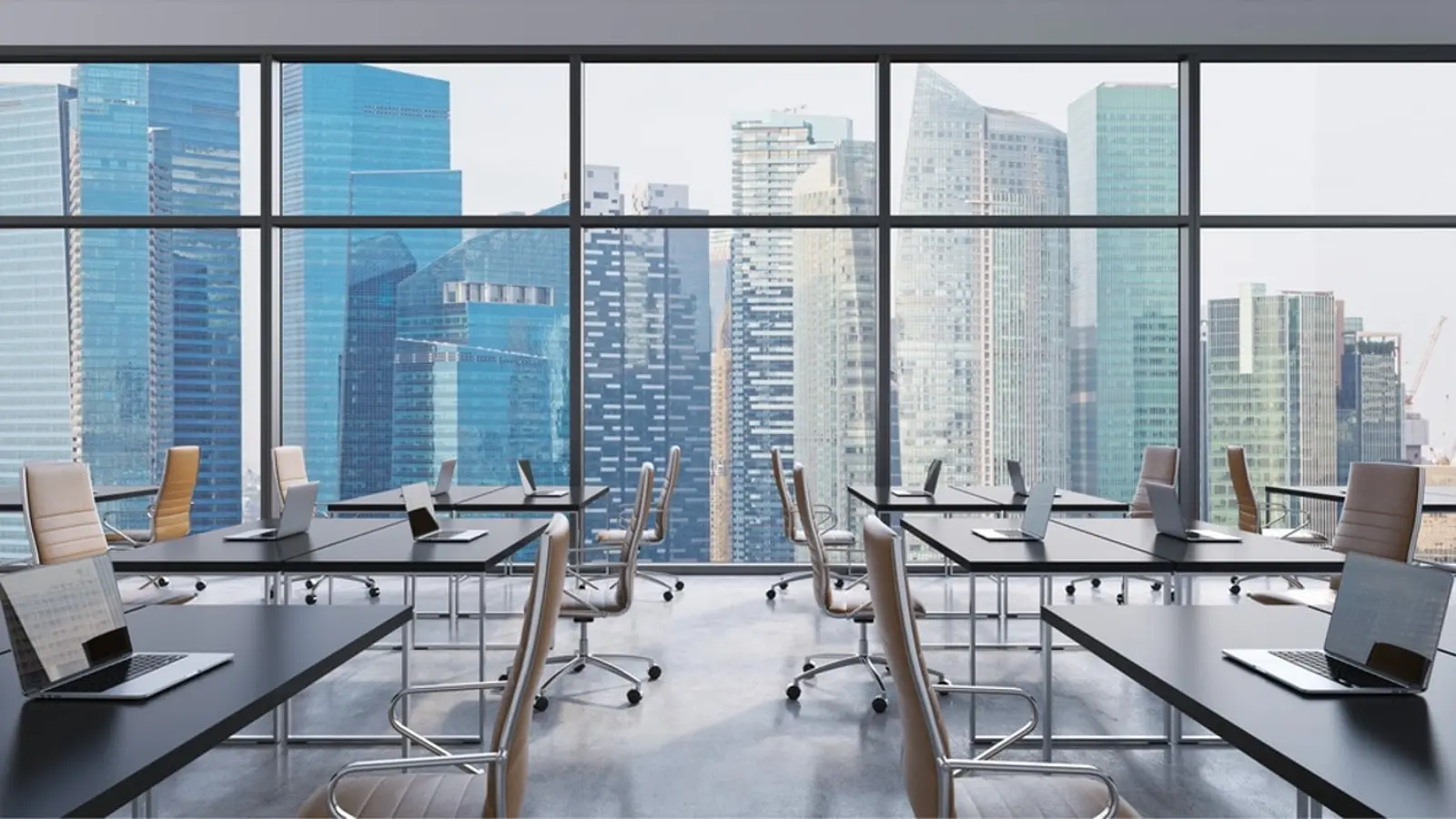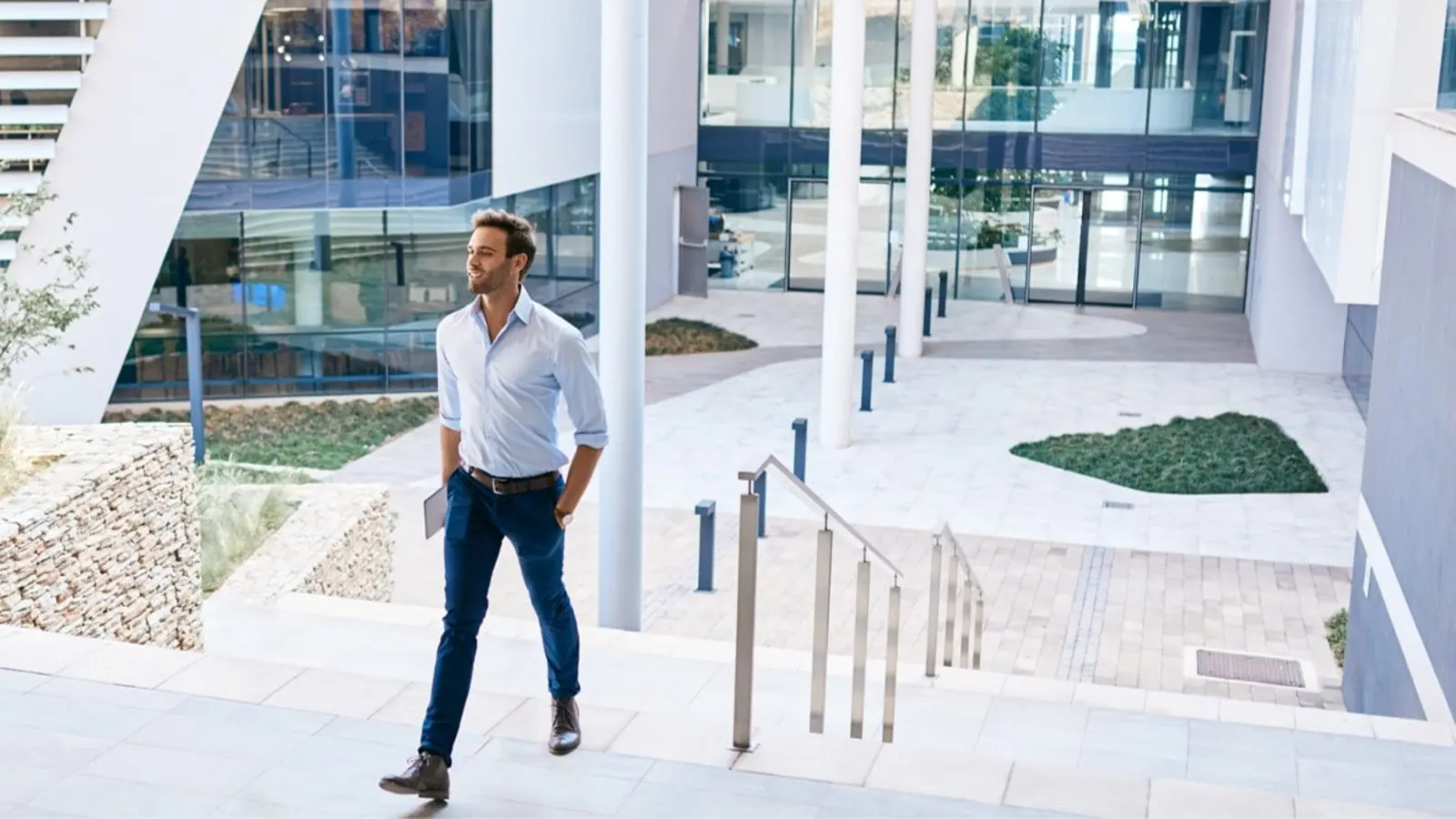 When people arrive for appointments in unfamiliar buildings, finding the right room can sometimes turn into a frantic marathon. Help could take the form of an easy-to-use digital indoor navigation system that conveniently guides visitors from the underground garage to the right conference room or other destination within the building.
We'll be happy to advise you!
Our experts will be happy to support you for identifying and taking advantage of opportunities to boost your facilities' level of digitalization and transform them into smart buildings.
Habib Modabber
Director Business Development & New Services