Preventive Detection and Avoidance of Dangers and Risks in Hospitals
The figures speak for themselves: crime rates are surging in clinics and hospitals. To prevent trouble, those in charge need to take preventive action. Integrated security concepts and networked solutions can help.
The smoke detectors may have been installed by a local electrical goods supplier, while access control is handled by a security firm – hospital security systems are typically a hodgepodge of individual solutions. It's commonplace for hospitals to purchase a video surveillance system from a nearby dealer and operate it without outside help. And so on. But requirements are increasing, and with them the importance of having an integrated solution to ensure that all involved players take effective, coordinated action.
New challenges are posed, for instance, by falling thresholds for aggression and violence, widespread substance abuse, and organized theft of medical equipment. Increased vigilance is also necessitated by increasingly strict fire protection and hygiene regulations, compounded by the mounting cost pressures that all hospitals face.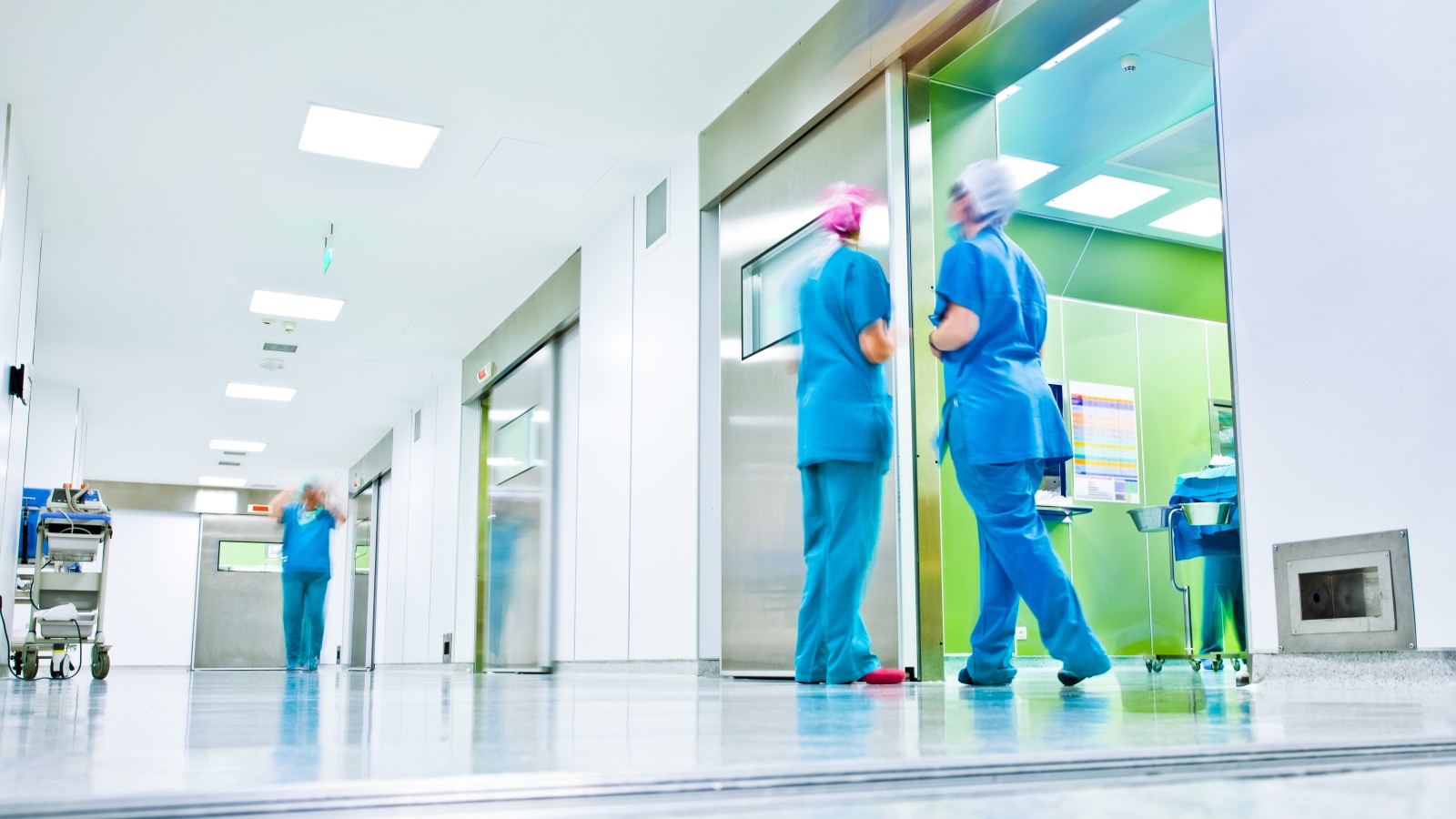 There exist various types of threats. In many cases, hospital administrators are ignorant of where and how their staff, patients and infrastructure may be at risk. It's helpful to categorize the dangers and counter them with a comprehensive package of measures. The threats can include violence against individuals, burglary and theft, vandalism, arson and attacks.
These threats are real and deserve to be taken seriously, as is plain not only from reports in the media but also from the growing volume of published research studies on violence in hospitals. According to PubMed, a medical search engine, their number has more than doubled over the last decade. The studied behaviors include relatively harmless verbal attacks, but also extend to physical aggression, arson and even kidnapping of children.
Several millions of euros
costs the damage caused by the theft of endoscopes in several hospitals in the German state of North Rhine-Westphalia.
Integrated Approaches with Networked Systems
Bosch Energy and Building Solutions offers modular security approaches that can be scaled as appropriate depending on the potential dangers and a healthcare facility's size and budget.
It starts with a consulting and planning phase in which the on-site conditions, potential dangers and risks, and a hospital's possibilities and goals are all taken into account.
This is followed by installation work and later, if wished, maintenance and servicing of all systems supplemented by conventional and digital services.
A scenario comprising the following solutions is already conceivable today:
sensors installed at doors and windows,
networked motion sensors or
intrusion alarm systems,
voice alarms and
intelligently controlled lighting solutions.
A major benefit is that already existing cameras, sensors and systems can be integrated into the new, comprehensive setup. This reduces the required investments.
With our solutions, doctors and hospital staff can devote themselves entirely to the patient
Summary
At the end of the day, the investment pays off handsomely for everyone concerned. Patients feel safer and better looked after, and staff can work with greater confidence and reduced stress levels.